16 Year Old Girl With Attention Deficit Disorder
Question:
She was diagnosed with it when she was 11. Along with the ADD (inattentive) she suffers from facial tics. We tried putting her on medicine but the side effects are horrific. She has had a boyfriend for two years but has cheated on him many times and lies a lot. This scares the heck out of me. At times she is anti social but when she is in her comfort zone she's very popular. There are no signs of sex, drugs or alcohol either. I am having a hard time with what is "normal" teenage behavior and what is ADD driven. I have read so much on the subject that my head spins. We had her in counseling for a year or so and he released her stating there wasn't much else he could do until she's an adult. What do you think? Thank you.
This Disclaimer applies to the Answer Below
Dr. Schwartz responds to questions about psychotherapy and mental health problems, from the perspective of his training in clinical psychology.
Dr. Schwartz intends his responses to provide general educational information to the readership of this website; answers should not be understood to be specific advice intended for any particular individual(s).
Questions submitted to this column are not guaranteed to receive responses.
No correspondence takes place.
No ongoing relationship of any sort (including but not limited to any form of professional relationship) is implied or offered by Dr. Schwartz to people submitting questions.
Dr. Schwartz, Mental Help Net and CenterSite, LLC make no warranties, express or implied, about the information presented in this column. Dr. Schwartz and Mental Help Net disclaim any and all merchantability or warranty of fitness for a particular purpose or liability in connection with the use or misuse of this service.
Always consult with your psychotherapist, physician, or psychiatrist first before changing any aspect of your treatment regimen. Do not stop your medication or change the dose of your medication without first consulting with your physician.
Answer:
I strongly suspect that your daughter was sent to the wrong therapist and the wrong type of psychotherapy. Let me explain:
Your daughter was diagnosed with Attention Deficit Hyperactivity Disorder, Inattentive type. What this means is that her mind has always wondered at school and elsewhere. The inattentive variety of this disorder is very troubling for youngsters because they suffer in silence. Remember the old saying, "The greasy wheel gets the oil?" Well, youngsters with inattention do not get oiled, instead, they are ignored because teachers think they are being "good or well behaved."
In reality, those with Attention Deficit fail in their subjects because they are not able to pay attention in class. They do not know how to do their homework and begin avoiding it. They become increasingly anxious about school and want to avoid that. In the end, many of them drop out. Along the way, they suffer from low self esteem and begin to believe that they are both "stupid and bad." This leads to making friends with other alienated children by the time of adolescence. That is when they become vulnerable to alcohol and drug abuse.
Your sixteen year old has another problem that complicates her picture and that is that she has facial tics. She may have a form of Tourettes Syndrome but I can only speculate and do not know.
Therapists are Standing By to Treat Your Depression, Anxiety or Other Mental Health Needs
Ad
To counter these problems, there are several things that she needs to help her adjust. First, she needs to be evaluated by a really good child and adolescent psychiatrist. He may very well recommend medication for her ADD. That medication will probably be one of the stimulants. If there are side effects, he will work with her in how to overcome that problem but the medication can really help her focus her attention and begin to really succeed in school.
She also needs to be in a very special type of therapy called "coaching" because it is used for young people with this problem. In this treatment she will learn how to solve her problems. This includes learning how to compensate or make up for her lack of attention. In other words, this is very focused and specific and practical. It does not involve sitting around and talking.
As for the tics, the psychiatrist will be involved in diagnosing and working with that, as well.
The unfortunate thing in all of this is that she should have been diagnosed and helped long before the age of 11. The younger, the better the results. However, she is still young and there is much to hope for. But, you and she must get started now.
PLease do not waste any time in getting the proper help needed for her to make a healthy adjustment to this disorder.
Best of Luck
More "Ask Dr. Schwartz" View Columnists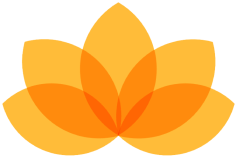 Myndfulness App
Designed to Help You Feel Better Daily
Download Now For Free
Ad