Question:
I am 18 years old and have had these "feelings" for as long as i can remember. I go through these periods (lasting a few days) where i cry, feel so sad and hopeless, and even have thoughts of suicide. It's been happening for years now. I've tried to talk to my mother about my emptiness but she turned around and blamed me for it. I tried to kill myself once by slitting my wrists but i couldn't go all the way. I told my grandmother about it and she just said "yah right, whatever". So basically i have given up talking to anyone about my feelings. I just don't feel like going through life anymore sometimes. No one listens to me or understands so i have to keep everything to myself and its just getting so unbearable. I cry all the time!! I don't even know why half of the time, i just feel so sad. I hate myself. I just cant do anything right or make anyone happy. Sometimes i feel like I'm split in two. A part of me wants help and wants to be happy….But that other part of me always kicks in and wants to give up and i just don't know what to do anymore. I cant control my temper either. Ill be perfectly fine one minute and when someone says something that even slightly irritates me i feel so angry and i yell. When this happens, somewhere deep inside i feel so angry and hateful and then i start to cry cause the pain is too much, but there is another part of me that doesn't know why i get so angry so quickly; that doesn't know why i lash out; and doesn't understand why i cry. Its an uncontrollable feeling. When it happens i don't even realize it until its over. I went through a period where i would be get so angry that i would just blank out, and i had couldn't control it. I couldn't think or even speak for that matter. Every day i feel so stressed about my life. I hate waking up knowing that i have so much to worry about. Other people think the things i worry about are stupid and that i shouldn't feel sad or angry or worried about them. But i feel these things deeper than i can even describe. So deep that it hurts to think and feel anything. Sometimes i get so worried that i get a really bad stomach ache (this has also been happening for years). With all this said, I'm just wanting to know if there is possibly something wrong with me or is it all in my head? Please help me to understand all this, cause no one else will.
This Disclaimer applies to the Answer Below
Dr. Dombeck responds to questions about psychotherapy and mental health problems, from the perspective of his training in clinical psychology.
Dr. Dombeck intends his responses to provide general educational information to the readership of this website; answers should not be understood to be specific advice intended for any particular individual(s).
Questions submitted to this column are not guaranteed to receive responses.
No correspondence takes place.
No ongoing relationship of any sort (including but not limited to any form of professional relationship) is implied or offered by Dr. Dombeck to people submitting questions.
Dr. Dombeck, Mental Help Net and CenterSite, LLC make no warranties, express or implied, about the information presented in this column. Dr. Dombeck and Mental Help Net disclaim any and all merchantability or warranty of fitness for a particular purpose or liability in connection with the use or misuse of this service.
Always consult with your psychotherapist, physician, or psychiatrist first before changing any aspect of your treatment regimen. Do not stop your medication or change the dose of your medication without first consulting with your physician.
Answer:
The symptoms you are describing (the sadness, anger, hopelessness, suicidal thoughts and actions, self-hatred, crying, stress & worry and even your stomach ache) are consistent with depression. That doesn't mean that I've just diagnosed you with depression – it just means that you fit certain criteria. You should visit with a local physician (preferably a psychiatrist, but a family doctor will do in a pinch) or psychologist to rule out other diagnostic possibilities and receive a definitive diagnosis and get access to treatment options. Diagnosis is generally the first step in seeking and receiving effective treatment. There are numerous effective treatments for depression these days, so you are in luck if that is indeed what is happening for you. Briefly, there are a number of different medicines (generally belonging to the class of drugs called "selective serotonin reuptake inhibitors" or SSRI's). There are also several scientifically studied forms of psychotherapy that are known to be as or more helpful than medications and which do not have the (sexual) side-effects that medications will have. Two recommended forms of therapy to ask for are "Interpersonal Therapy For Depression" and "Cognitive Therapy For Depression". A third kind of psychotherapy may also be of interest to you, "Dialectical Behavior Therapy". DBT is designed to help patients better cope with mood swings and emotional sensitivity. A knowledgeable therapist can 'mix and match' these different therapies for you to apply to your particular case, but keep in mind that not all therapists are able to offer these therapies effectively (often due to lack of training).
One of the questions that comes up when people think about being depressed is, "Why is this happening to me?". Depression does run in families and there is almost certainly a sort of genetic temperamental sensitivity (called "neuroticism" in the scientific literature) which is biologically inherited from your parents. On the other hand, there are many people who have this genetic background and who are not depressed or anxious. The difference is your environment and the quality of the social supports that you have access to. It sounds to me like you unfortunately have a largely unsupportive, hostile family. You may find that you have an easier time as you separate from your family and start to live off on your own away from their apathy and hostility. It will be in your interest to buffer yourself from the hostility of your family as much as you can, and to surround yourself with people who genuinely care about you and express that care more lovingly. Do try to get some therapy for yourself. I think a therapist may help you to put your troubled family life into a helpful perspective in a way that medicine cannot. Good luck.
More "Ask Dr. Dombeck" View Columnists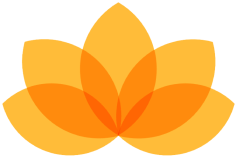 Myndfulness App
Designed to Help You Feel Better Daily
Download Now For Free
Ad