Abused As A Child And Now It's Ruining My Life
Question:
I am 35 years old. I grew up in a large family of six children. My father was an abusive alcoholic and often beat my mother. After an intervention he gave up drinking for 10 years. It was at this time he began to sexually abuse me (from about the age of 4 years to 11 years old), and later on I found out he had abused my sister too.

I've always had emotional and anger problems, especially when I was at home, which I think stemmed from this abuse.

Recently, I've been having flashbacks and remembering specific incidents of the abuse. Then, it throws me into a deep feelings of sadness and loss. I'll often just sit and sob alone in my room when I know there is no one else around.

I really hate getting upset in front of other people, even my husband of 7 years, who I love dearly. Instead of getting upset I have fits of uncontrollable anger and violent outbursts, which my husband is usually on the receiving end of.

Therapists are Standing By to Treat Your Depression, Anxiety or Other Mental Health Needs

Ad

I feel very alone and sad and the flashbacks seem to happen more often now. I have told my husband that I was abused for 7 years but not by whom. He doesn't understand and he is sick of the angry outbursts and I now feel he is pushing me away.

I just want to forget the scared little girl hiding in the closet or under the bed to escape my father. I have trouble holding down a job, and, when I'm presented with a challenge, I run away and hide from it. Please help me get over this. I feel like it's ruining my life and my marriage.
This Disclaimer applies to the Answer Below
Dr. Schwartz responds to questions about psychotherapy and mental health problems, from the perspective of his training in clinical psychology.
Dr. Schwartz intends his responses to provide general educational information to the readership of this website; answers should not be understood to be specific advice intended for any particular individual(s).
Questions submitted to this column are not guaranteed to receive responses.
No correspondence takes place.
No ongoing relationship of any sort (including but not limited to any form of professional relationship) is implied or offered by Dr. Schwartz to people submitting questions.
Dr. Schwartz, Mental Help Net and CenterSite, LLC make no warranties, express or implied, about the information presented in this column. Dr. Schwartz and Mental Help Net disclaim any and all merchantability or warranty of fitness for a particular purpose or liability in connection with the use or misuse of this service.
Always consult with your psychotherapist, physician, or psychiatrist first before changing any aspect of your treatment regimen. Do not stop your medication or change the dose of your medication without first consulting with your physician.
Answer:
It is not surprising that you are experiencing both flashbacks and outbursts of uncontrolled anger. As a child, you were violated by your father in the most awful ways possible. To make matters worse, you witnessed a lot of domestic violence with your father beating your mother as a result of his alcoholism. However, while many people drink to excess, as with your father, they do not sexually molest their children.. Needless to say, his behavior was reprehensible. Parents are supposed to provide a safe and loving environment for their children in order that they make healthy adjustments to adulthood. He made your environment dangerous and violent.
Your flashbacks and emotional outbursts are classic symptoms of Post Traumatic Stress Disorder. Your PTSD is exacerbated by a number of problems that accompany rape and incest. One of the biggest problems is that survivors feel guilty for what happened to them. They feel guilty because they are convinced that its their fault for it happening. Of course, that is totally wrong but its difficult to break that sense of self blame and self condemnation.
For all these reasons, you really should get yourself into psychotherapy with someone who is an expert in treating women who are survivors of rape and incest. In addition to the psychotherapy, it is important that you join a self help group for women who experienced similar problems. You can do a Google search for such groups near where you live. It helps a great deal to get support and validation from those who know what you feel.
By the way, I am guessing that you are having difficulty sleeping. That is why I'm recommending that you see a Psychiatrist who can prescribe something non addicting to help you sleep. Perhaps the psychiatrist will prescribe an anti depressant that would also help you sleep.
One more thing: Instead of trying to forget that scared little girl who tried to hide from her father, embrace her, comfort her and show her love and acceptance. All of us have a scared child inside and they always need comfort and nurture, especially if they have been hurt. Remember, that scared little girl is you.
You have a lot of deep hurts that you need to heal from. Please, seek help now.
Good Luck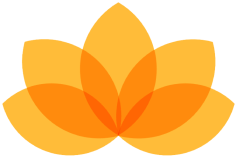 Myndfulness App
Designed to Help You Feel Better Daily
Download Now For Free
Ad