Addicted, Immoral Husband
Question:
I am asking about whether this is due to clinical depression, past child abuse or just plain character flaw. My husband of 18 years has basically been getting worse with his immoral behavior and ended up having to get drug treatment for meth addiction. Prior to the drug use he drank a lot and hung out at bars as a musician. He has had past episodes of lust issues. Flirting, chatting online and even picking up a hooker. He also has shown bad behavior to me by acting as if I owe him something and actually blaming me for his drug use. "If we didn't have marital problems, this would not have happened". I know I am not to blame for any of the crap he's done or caused but he also has had an unfortunate childhood with the typical Cinderella syndrome step-mom & step brother & sister. Also, his father was abusing alcohol and biological mom was a total nut case and is now on heavy depression meds. He says that he did not know what a normal childhood really was. Is this acceptable as why he turned out so crappy? He is now starting to realize what has happened and is showing lots of remorse for his selfishness. I told him that I no longer trust him but I still feel like if he got counseling about his childhood, he might actually be better able to work out his problems. I have told him that I am not making any promises as far as our future together is and that I like him staying in a clean and sober house for at least 6 more months to one year. I am financially stable and care for our kids alone so I really don't need him for anything other than being their dad. Please help if you can.
This Disclaimer applies to the Answer Below
'Anne' is the pseudonym for the individual who writes this relationship advice column.
'Anne' bases her responses on her personal experiences and not on professional training or study. She does not represent herself to be a psychologist, therapist, counselor or professional helper of any sort. Her responses are offered from the perspective of a friend or mentor only.
Anne intends her responses to provide general information to the readership of this website; answers should not be understood to be specific advice intended for any particular individual(s).
Questions submitted to this column are not guaranteed to receive responses.
No correspondence takes place.
No ongoing relationship of any sort (including but not limited to any form of professional relationship) is implied or offered by 'Anne' to people submitting questions.
'Anne', Mental Help Net and CenterSite, LLC make no warranties, express or implied, about the information presented in this column. 'Anne' and Mental Help Net disclaim any and all merchantability or warranty of fitness for a particular purpose or liability in connection with the use or misuse of this service.
Always consult with your psychotherapist, physician, or psychiatrist first before changing any aspect of your treatment regimen. Do not stop your medication or change the dose of your medication without first consulting with your physician.
Answer:
Let me start by commending you for your positive and strong attitude. You are aware and seem to see through the mind-games your husband is trying to play with you. That is refreshing and wonderful to see. There is no sure-fire recipe for drug addiction. Every person who becomes addicted finds a new way to do it. Living through a chaotic childhood doesn't help anyone and probably did push your husband in a bad direction, but it is not an excuse for drug addiction and treating you badly either. Your husband sounds like a selfish and immature man who has not lived up to the requirements of family life. It's fairly normal for an addict in early recovery to 'get religion' and to grieve over the loss or near loss of valuable relationships and family. I'm not surprised to hear he is making those sorts of noises at you. I don't think you should trust him at this point though. Many addicts make these noises and then relapse. Sometimes this happens repeatedly. You don't need this sort of chaos, and your children certainly don't need this chaos either. I think it is an excellent idea that husband spend a year or so living in sober housing (maintaining sobriety the entire time) before you let him back into your life. You'll want to see if you can get third party verification of sobriety too. Addicts lie. This year will be a test for him to see if he can make it without relapse, and it will also be a test for you to see if you love him enough to want to take him back after living for a year without having to put up with the sort of crap he's been pulling. Life is difficult and I do believe in second chances. Addicts do recover and marriages can recover too. The odds are against sudden turn-arounds of your husband's behavior, based on what you've told me. Also, the question of whether there is a good explanation for why your husband has gotten so messed-up is besides the point if he can't get himself un-messed-up. I think you'll be best off keeping things cool for a good long while.
More "Ask Anne" View Columnists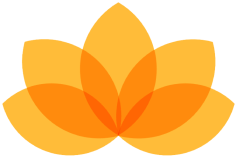 Myndfulness App
Designed to Help You Feel Better Daily
Download Now For Free
Ad