Question:
Dear Dr Schwartz

My partner of the last 18 months is displaying thoughts and behaviors that are scaring me and causing a lot of emotional stress. He is what I call "insanely" jealous. I dont know what else to call it. He wakes up in the morning after we slept in the same bed the whole night, go and inspect the house and be convinced that I entertained another man during the night in our house!! He follows me to work, not believing I go to work I have a high profile management position at a large company. He even drives me 100 km when I have to travel for meetings, and pitch up at the venue to check on me. When I go to the bathroom at work and miss a call from him he suspects the worste. I cannot be one minute late coming home because then there is trouble.

When we are in public and men just look at me, he suspects me of having affairs with them. I cannot go out with friends, have my nails done or go out shopping anymore. When I get sms's from my bank on transactions, he freaks out and thinks its my "other boyfriends." If I don't eat well, or if I eat too much, or can't sleep, or sleep to much, to him it all they are all signs of other men. The fact that I dress with care for work in order to look professional and well groomed, he takes to mean that I dress to attract other men and accuses me of dressing for them.

I am at a total loss. I have tried everything and am totally forthcoming and transparent about everything. I spend all my free time when with him. I"ve talked and pleaded with him. I check in with him regularly and on my own initiative in order to update him on where I am and what I am doing. I give him loads of affection and attention. Everything I do he just interprets as cheating. Unfortunately, he then starts to drink to cope with the feelings, and then things get ugly and abusive. I cannot express to you the hurt, anguish, stress and total helplessness that I am going through. I'm a nervous wreck.

Therapists are Standing By to Treat Your Depression, Anxiety or Other Mental Health Needs

Ad

Please advise!!
This Disclaimer applies to the Answer Below
Dr. Schwartz responds to questions about psychotherapy and mental health problems, from the perspective of his training in clinical psychology.
Dr. Schwartz intends his responses to provide general educational information to the readership of this website; answers should not be understood to be specific advice intended for any particular individual(s).
Questions submitted to this column are not guaranteed to receive responses.
No correspondence takes place.
No ongoing relationship of any sort (including but not limited to any form of professional relationship) is implied or offered by Dr. Schwartz to people submitting questions.
Dr. Schwartz, Mental Help Net and CenterSite, LLC make no warranties, express or implied, about the information presented in this column. Dr. Schwartz and Mental Help Net disclaim any and all merchantability or warranty of fitness for a particular purpose or liability in connection with the use or misuse of this service.
Always consult with your psychotherapist, physician, or psychiatrist first before changing any aspect of your treatment regimen. Do not stop your medication or change the dose of your medication without first consulting with your physician.
Answer:
Is it any wonder that you feel like a nervous wreck? Who would not under the circumstances that you so graphically and poignantly describe. There are several problems I must point out to you and then some advice. Remember, the only information I have to go on is what you have written here. What I will say falls into the category of "impressions" and not facts or diagnoses and into the catergory of "just my opinion." You really need to go for some psychotherapy for your self in order to get some immediate support and help. Here goes:
1. I have the sense that you might be dealing with a man who suffers from a paranoid type personality disorder. Attempting to assure him and attempting to plead with him and do everything "right" like checking in with him during the day, is akin to trying to fill a bucket with water when its got a huge hole in its bottom. It will never fill. He will never be assured.
2. His apparent statement that he drinks in order to deal with his stress is nothing but an excuse to drink. He may not know this consciously because he does not seem to be a self aware man, not to me, anyway, but my guess is that he has a drinking problem. Paranoia and drinking go together.
As for advice to you, let me say this: In my opinion, there is no reason for you to continue to stay with him. He behaves totally inappropriately with you around issues of work, even insisting on driving you to meetings when you should go to them by yourself.
He interferes with your ability to function at work by insisting that you be available to take his calls and that is inappropriate. Whether it is that you go to the ladies room or are at a meeting, he should not be interrupting you at work.
You have a right to dress as you wish, whether its for work or for liesure.
You have a right to enjoy other men looking at you because you are attractive and that would happen whether you are married or single, as it should.
You have a right to go out with your friends without him present.
You are not married to this man and have been with him for only 18 months. It seems to me that you should end this relationship as soon as possible. You have done all you can. In my opinion, he will not change and if you marry him, you will condemn yourself to a marital prison for the rest of your life: In My Opinion.
You are not married, there are no children and you have a future. My advice? Cut you losses and get going. Free yourself of an intolerable situation that could become physically abusive in the near future.
That is my opinion.
I wish you the very best of luck.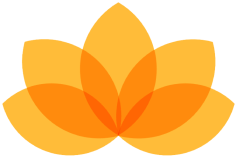 Myndfulness App
Designed to Help You Feel Better Daily
Download Now For Free
Ad