Question:
The thing about this is, my brother never had a violent past. He was kind of a quiet guy. Then, about 5 years ago, he started to get a bit wild with friends and smoked marijuana very heavily. This is strange because I know that weed doesn't make one aggressive or violent. But for 5 years now, my brother is 22, he has done nothing but sit in the house, day and night, watching television, eating and sleeping. He doesn't even talk to anyone except when he's asking for something.

About a year ago, out of the blue in the middle of the night, my brother went wild, screaming about us treating him like he's crazy, smashing our television, and trying to break the glass of my mum's car. We called the police and he was put in a centre that would help him. This did nothing. He returned home and still sat in front of the TV, spoke to no one and did nothing with his life.

Throughout the time, he randomly swears and curses at people when they try to talk to him. Tonight, he threw another random fit and smashed the television remote control this time. For the first time he started a fight with me, head butting me.

I really don't know why he's like this or what to do. We do think he's still smoking marijuana in secret, but we can't prove it. I would appreciate any help you can give me.

Therapists are Standing By to Treat Your Depression, Anxiety or Other Mental Health Needs

Ad
This Disclaimer applies to the Answer Below
Dr. Schwartz responds to questions about psychotherapy and mental health problems, from the perspective of his training in clinical psychology.
Dr. Schwartz intends his responses to provide general educational information to the readership of this website; answers should not be understood to be specific advice intended for any particular individual(s).
Questions submitted to this column are not guaranteed to receive responses.
No correspondence takes place.
No ongoing relationship of any sort (including but not limited to any form of professional relationship) is implied or offered by Dr. Schwartz to people submitting questions.
Dr. Schwartz, Mental Help Net and CenterSite, LLC make no warranties, express or implied, about the information presented in this column. Dr. Schwartz and Mental Help Net disclaim any and all merchantability or warranty of fitness for a particular purpose or liability in connection with the use or misuse of this service.
Always consult with your psychotherapist, physician, or psychiatrist first before changing any aspect of your treatment regimen. Do not stop your medication or change the dose of your medication without first consulting with your physician.
Answer:
Please understand that marijuana is a drug and it impacts on different people in different ways. For example, if your brother has a predisposition to depression or psychosis the marijuana can bring either of those illnesses into reality. In point of fact, many people who tried marijuana find that it causes them to become very paranoid while they are smoking. For someone like your brother, the symptoms of mental illness do not go away when he is no smoking.
In addition, it is fairly common that heavy users of weed withdraw into extreme passivity, doing nothing with their time. Yes, your brother has withdrawn into passivity until he explodes into violent behavior.
The bottom line is that drug abuse is drug abuse regardless of the drug being used.
However, the main issue for you and your family has more to do with his behavior more than anything else. He needs to be told, firmly, that unless he goes and gets help for himself he will not be allowed in the house and he will not be welcome around any of you, not until and unless he cleans up his act.
You and your family have the right to feel safe at home. I do not know if you called the police last night when he attacked you but that is something I would have done.
Also remember that he may be abusing more than pot. There are other drugs including alcohol. He must know that this must stop and he must get help or he is out.
That is my advice and opinion.
Best of Luck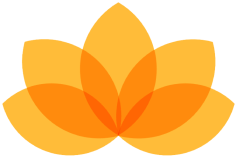 Myndfulness App
Designed to Help You Feel Better Daily
Download Now For Free
Ad