Question:
Dear Dr. Schwartz,

For several years I have been having the most brutal sexual fantasies about women being burned at the stake as witches. Sometimes I am in the role of the executioner, sometimes I am the victim. I think it has been somewhere in my mind for as long as I can remember but at one point, when I was about 16, it was triggered by a movie scene. Since then, I have been searching the web for various extreme BDSM sites and been having very obsessive thoughts. It is of course just a fantasy, in the real life I have no wish to harm anybody, but I find it very disturbing and sick! I am disgusted by myself, yet I cannot stop doing this. Please, I would really appreciate your help! I know it is horrible and bad, but it just won´t go away! I have been undergoing regression therapy together with homeotherapy. It has been helpful, but the problem seems to be quite deep. I know I am probably sick, that´s why I am trying to figure it out. I have never been abused or anything, I have a great and supportive family, I have no idea where it is coming from.

Thank you in advance
This Disclaimer applies to the Answer Below
Dr. Schwartz responds to questions about psychotherapy and mental health problems, from the perspective of his training in clinical psychology.
Dr. Schwartz intends his responses to provide general educational information to the readership of this website; answers should not be understood to be specific advice intended for any particular individual(s).
Questions submitted to this column are not guaranteed to receive responses.
No correspondence takes place.
No ongoing relationship of any sort (including but not limited to any form of professional relationship) is implied or offered by Dr. Schwartz to people submitting questions.
Dr. Schwartz, Mental Help Net and CenterSite, LLC make no warranties, express or implied, about the information presented in this column. Dr. Schwartz and Mental Help Net disclaim any and all merchantability or warranty of fitness for a particular purpose or liability in connection with the use or misuse of this service.
Always consult with your psychotherapist, physician, or psychiatrist first before changing any aspect of your treatment regimen. Do not stop your medication or change the dose of your medication without first consulting with your physician.
Answer:
Apparently, you are bothered by the content of thoughts and fantasies that you find objectionable and horrible. While it may be that the content of these fantasies are bothering you, I suspect that, in actuality, you are feeling tortured by obsessional thoughts. Obsessional thoughts are those that are repetitive in nature and that we seem to have no control over. They are intrusive, occuring at times that are unpredictable and, it is that unpredictability that is very bothersome.
I don't know you and can only write in ways that are very general but, these types of obsessional thoughts arouse lots of anxiety and self hate. Oddly, it is thought that obsessional thinking is a defense against anxiety. Nevertheless, it is closely connected with fear. Obsessional thoughts are also a great way for people, involuntarily, to beat themselves over the head. That is why I want to suggest something you might do about this:
Cognitive Behavioral Therapy (CBT) has been found to be very effective agaisnt obsessive compulsive types of problems. Through CBT you learn to identify how unhelpful and unrealistic these thoughts are and, most important, how to replace them with thoughts that are more realistic because they are based in fact.
For example, you are thinking that your problems are very deep. In reality, you are experiencing unhelpful and self torturing thoughts. In CBT you will learn how to let go of the thinking that your problems are "deep" and replace them with something like, "Oh, these are just fantasies that I make up and I can think about pleasant things." Also, "oh, these thoughts happen when I am upset about something and, knowing that, I can make them go away."
Therapists are Standing By to Treat Your Depression, Anxiety or Other Mental Health Needs
Ad
The main point here is control. At the moment it feels to you as if you have no control over this. However, in CBT, you can learn to control this type of thinking and replace with something much more helpful.
This is just my opinion, and I want you to know that but, it seems to me that you would be much better off with CBT instead of "regression therapy." However, this is up to you and you might not agree with me.
Best of Luck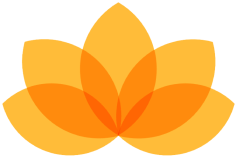 Myndfulness App
Designed to Help You Feel Better Daily
Download Now For Free
Ad