Question:
I'm a 40 year-old single male (never married). My current love is a 43 year-old divorcee who has been married three times. Unfortunately, I find myself faced with several problems that I am searching for answers to. Primarily, I seem to be suffering from a mild case of an identity crisis. One evening at her house she brought out some pictures of her old house where she grew up, family pictures, etc. Conveniently positioned inside the middle of the photo album were pictures of her old college football player boyfriend and several other pictures of previous lovers. I passed it off as mere coincidence, and tried to put the experience out of my head. Prior to this occurrence she had made several references to the fact that she liked bigger men (I am 6 ft 2in and weigh 210 lbs), and feels protected by me. Several days later I brought her some nice flowers, took her to dinner at a good restaurant, held her hand across the table, and told her several intimate details including how I felt about her, our relationship, what I wanted from love, and disclosed my financial situation. I felt like we had reached a point in our relationship after 5 months where she needed to know where I was really coming from to help her make some decisions about our relationship. During the conversation she told me that I reminded her a lot of her old football player lover who coincidentally went to high school near me, lived near my current residence, and several other similarities that were much more than I interpreted as passing fantasy. I had my feelings hurt, because I felt like I should be regarded as a unique individual; that is the way I approach my feelings toward her. She even confessed that she had compared notes with her sister about my similar physical of course not. We went back to her place, and I tried to forget the things she had said. While we were making love, I could not get the idea out of my head that she was, in some way, actually making love with her old boyfriend, and not me. I thought about it for a few days, and wrote her an e-mail explaining how distressed the whole night (coupled with the photo gallery) had made me, and tried to explain that I wanted to be treated as a unique individual. We followed up the e-mail with a long conversation where she immediately became angry, and could not understand how I had interpreted her innocent conversation as something other than simply that. She was also upset that I had made love with her while I was under some kind of distress. The second identity crisis problem occurred early on in our relationship when she told me that I had a striking resemblance to the actor Christopher Walken. She even cut out a picture of him from the newspaper and left it on my car window for me to see. Then several nights ago we made love again, and afterwards as we were laying in each other's arms she called me by his name, Christopher Walken. Am I being overly sensitive about the references to past men and fantasy men in her life? I have never been faced with these subjects before, and the whole situation seems to be raising many questions and doubtful feelings in my mind. The other problem I have is that she still talks to her last ex-husband two or three times weekly (no children). They have been divorced for over three years. I have deduced that it was a co-dependent relationship, with her as the provider. We got into a discussion about this last week, and I explained I was not being critical, but was only trying to understand why she still continued to have contact with him. She explained that it was hard for her to totally cut-off the contact, because they had been emotionally involved, and married for 10 years prior to her seeking a divorce. She explained that she had described me to him, and told him about our relationship and that he has taken to calling me a monster. If he had her best interests at heart he would wish her well in her new love and politely move on. Coupled with the identity crisis, I am beginning to wonder if I can salvage a healthy relationship with this woman. I try to objectively look at our situation; being 40 years-old makes me realize that we all bring a certain amount of baggage to the table when we start new relationships. I have agonized and beat myself over the head with the notions that I am being jealous or envious or what is actually going on in my head. She also seems to need constant reassurance that I am not going to leave her and break her heart. Any advice you may have to give me would be greatly appreciated. Thank you.
This Disclaimer applies to the Answer Below
'Anne' is the pseudonym for the individual who writes this relationship advice column.
'Anne' bases her responses on her personal experiences and not on professional training or study. She does not represent herself to be a psychologist, therapist, counselor or professional helper of any sort. Her responses are offered from the perspective of a friend or mentor only.
Anne intends her responses to provide general information to the readership of this website; answers should not be understood to be specific advice intended for any particular individual(s).
Questions submitted to this column are not guaranteed to receive responses.
No correspondence takes place.
No ongoing relationship of any sort (including but not limited to any form of professional relationship) is implied or offered by 'Anne' to people submitting questions.
'Anne', Mental Help Net and CenterSite, LLC make no warranties, express or implied, about the information presented in this column. 'Anne' and Mental Help Net disclaim any and all merchantability or warranty of fitness for a particular purpose or liability in connection with the use or misuse of this service.
Always consult with your psychotherapist, physician, or psychiatrist first before changing any aspect of your treatment regimen. Do not stop your medication or change the dose of your medication without first consulting with your physician.
Answer:
I understand how you could be upset by your girlfriend's actions. We all want to be loved for who we are, and not some ideal or fantasy. My first suggestion would be to talk to your girlfriend about this further. Let her know that you want to be loved for you! I suspect that the woman you are seeing does not make these comparisons in order to hurt you. Being compared to a movie star is oftentimes a compliment. I don't think you have to worry about the men that she is comparing you to – a movie star and a boyfriend from her past. I highly doubt these men present any real competition for you. The ex-husband, on the other hand, is real. You have to keep in mind that she divorced him. Even if his intentions are not honorable, she was the one who wanted to end the relationship. You'll need to approach this situation with caution. You can let her know that her contact with him concerns you, but don't make any demands. Dwelling on this situation will make you appear either too controlling or uncertain of yourself. There is a chance that the closer the two of you become, the less she will find it necessary to keep in touch with her ex. The only way to maintain a happy relationship is to openly communicate with one another. If she really wants this relationship to work, she will listen to what you have to say. Best of luck, – Anne
More "Ask Anne" View Columnists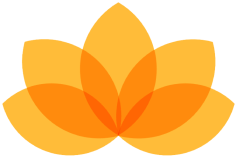 Myndfulness App
Designed to Help You Feel Better Daily
Download Now For Free
Ad