Question:
After months of deterioration, I just ended a 3 year relationship with the love of my life. He was slowly blowing me off and finding reasons not to be with me, then we took a "break" and then, I couldn't take his indifference any longer so I ended it. He began dating a friend of mine immediately after, and I have since learned that it was probably already going on before I broke up with him. It has been hard and sad, just a few months ago we were looking at houses together. I am having trouble dealing with my anger and confusion. There's really never been a real explanation for his change of heart, I feel cheated, yet he still refers to me as his "best friend." I am constantly plagued by things I want to say to him, things I wish to scream at him and his new "friend." I want to get past this, I am avoiding them at all costs, yet I feel my anger is so unrevolved. I have a feeling part of my anger is at myself, for not realizing sooner that he wasn't who I thought he was. I'm questioning whether I need to seek counseling, as sometimes it is difficult to think of anything else. When I work, or do things with friends I am fine, but then once alone, all I can think about is how angry I still am, how I wish he could just show a little remorse, and how to find a way to forgive him, even though I don't really think he cares if I do, I feel maybe if I find a way to forgive, I can move on. We live very close to each other and have many mutual friends who are now having to socialize with us seperately.
This Disclaimer applies to the Answer Below
'Anne' is the pseudonym for the individual who writes this relationship advice column.
'Anne' bases her responses on her personal experiences and not on professional training or study. She does not represent herself to be a psychologist, therapist, counselor or professional helper of any sort. Her responses are offered from the perspective of a friend or mentor only.
Anne intends her responses to provide general information to the readership of this website; answers should not be understood to be specific advice intended for any particular individual(s).
Questions submitted to this column are not guaranteed to receive responses.
No correspondence takes place.
No ongoing relationship of any sort (including but not limited to any form of professional relationship) is implied or offered by 'Anne' to people submitting questions.
'Anne', Mental Help Net and CenterSite, LLC make no warranties, express or implied, about the information presented in this column. 'Anne' and Mental Help Net disclaim any and all merchantability or warranty of fitness for a particular purpose or liability in connection with the use or misuse of this service.
Always consult with your psychotherapist, physician, or psychiatrist first before changing any aspect of your treatment regimen. Do not stop your medication or change the dose of your medication without first consulting with your physician.
Answer:
You are grieving, and can expect to continue to grieve for some time. Unlike a simple death situation where it is clear that a loved one had no choice to leave you, you have been rejected and the reasons for his rejection are personal. You are also suffering from not knowing why you have been rejected, as well as from feeling betrayed by your selfish friend who has taken up with him. There is betrayal all around. The cherry on top of this "sundae of humiliation" is that he was a coward about the whole thing too – he wasn't man (or woman) enough to simply end things when he wanted to. He had to push you to do it for him. All in all, you've been dealt quite a series of blows – you've lost the man you loved, a friend you cared for, a future you had invested in, and other people you socialize with feel sorry for you. You can't feel good right now. You have to recover from this wound first, and this will take some time like a bunch of months at least. You can't force the grieving process to go any faster than it will go, but counseling can help quite a bit while you're in the middle of it.
Now – there is a positive side here too, and that is that you are rid of a man who was not good for you. As you grow out of your grief you will see the truth of this more and more. It is probably a better thing that things ended now, even as they have, because you will have the opportunity to learn what didn't work, and to correct for it as you go on with your life and relationship choices. One mistake to look out for as you go forward is to overcompensate for being betrayed in the past by becoming too frightened to trust again. Look out for that and try to resist that tendency if you find yourself starting to do that. If you are closed off to new experience when opportunity again knocks you will miss out on that opportunity.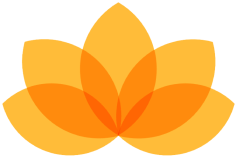 Myndfulness App
Designed to Help You Feel Better Daily
Download Now For Free
Ad