Are These Just Mood Swings
Question:
I'm a 19 year old college student. I have been having these very strange mood swings. I can be perfectly fine and then all of a sudden, I'm just mad and depressed feeling. These moods come from nowhere and last all day, or for several days, then they just disappear. Often times during these periods, I have thoughts of suicide, but have never acted upon them. About 4 years ago my parents got a divorce, since then I have not spoken with my father, I wonder sometimes if this could be part of the problem. I would appreciate it if you would give me your opinion!
This Disclaimer applies to the Answer Below
Dr. Dombeck responds to questions about psychotherapy and mental health problems, from the perspective of his training in clinical psychology.
Dr. Dombeck intends his responses to provide general educational information to the readership of this website; answers should not be understood to be specific advice intended for any particular individual(s).
Questions submitted to this column are not guaranteed to receive responses.
No correspondence takes place.
No ongoing relationship of any sort (including but not limited to any form of professional relationship) is implied or offered by Dr. Dombeck to people submitting questions.
Dr. Dombeck, Mental Help Net and CenterSite, LLC make no warranties, express or implied, about the information presented in this column. Dr. Dombeck and Mental Help Net disclaim any and all merchantability or warranty of fitness for a particular purpose or liability in connection with the use or misuse of this service.
Always consult with your psychotherapist, physician, or psychiatrist first before changing any aspect of your treatment regimen. Do not stop your medication or change the dose of your medication without first consulting with your physician.
Answer:
You don't say whether there is anything happening recently to provoke you or if these swings are just 'happening' out of the blue. This will be an important question. What I've written here assumes that nothing much is happening recently to provoke you. How are you with expressing anger? I ask the question because it seems that you are maybe wondering if your parent's divorce has affected you – and one common way that divorce can affect boys is for them to suppress or numb angry feelings they have about the whole awfulness of the divorce situation. Sometimes such boys grow into men who have either never learned how or have forgotten how to be intimate with the large range of their feeling. Such men can be angry and upset about something and not really know it until something in them snaps, pushing their angry feeling above threshold for their noticing it. To such men – anger appears to be digital – either on or off – black or white – instead of having its actual analog and continuous – shades of gray – pattern. Anger also often gets turned into depression in some men. If this description fits you consider finding someone you can learn to trust to talk with on an ongoing basis. Your goal will be to learn how to become more intimate with your anger feelings and potentially to morn the loss of your family. On the other hand – maybe you are having mood swings based on some sort of bipolar or medical or drug process. If you are doing any drugs or alcohol cut them completely out of your life for several weeks and see how you feel (go to the doctor first if you are drinking daily). If you've started any new medicines recently call your doctor or pharmacist and ask if mood swings are a possible side effect. Make an appointment with your doctor (or a psychiatrist) to discuss your mood swings. It won't hurt you one way or the other – and if nothing is going on physically you will have more confidence that your way out will be psychological in nature. Suicidal feelings are quite common actually and are not necessarily anything to be frightened about so long as they are feelings only and not plans you indend to carry out. Professionals get very concerned about a person's potential for suicide the moment that feelings and ideas turn into plans and the suicidal person begins gathering materials to carry out his or her plan. So long as you are having feelings only treat them as a cry for help – a sign that you need to attend to what is bothering you. Then get the help you need by finding someone to talk to about all of this stuff you are dealing with.
More "Ask Dr. Dombeck" View Columnists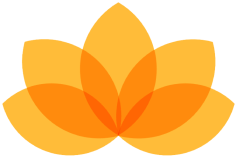 Myndfulness App
Designed to Help You Feel Better Daily
Download Now For Free
Ad