Question:
I have been experiencing numbness, hands, legs, face, arms for over a year now. MRI normal. Doctor insists that it is stress and that I need anti-depressants none of which I like to take. I like Xanax that he had me take several years ago for a violent act that happened to me. He says Xanax is too addicting but yet he let me take for years before and I had taken myself off. I do have alot of stress in my life is it possible that it can really cause all of this numbness. Amitriplyne helped the numbness but made me too tired and awful dry mouth. He wants me to try Wellbutrin but according to the internet if you suffer any renal dysfunction you should not take, I have suffered with constipation problems all of my life. He had given me Serzone and I found out on my own that if taken with Propulsid you could have heart failure. I confronted him yesterday with this and he gave me the WellbutrinSR, which I did not take after looking on the Internet. Should I seek a second opinion, the top of my right leg (femur bone) was swollen and I could hardly walk and that is why I went to him yesterday. He did not even look, and insisted that stress was going to eventually cripple me. He did order x-rays upon my persistence. I would love to hear from you. Thank you
This Disclaimer applies to the Answer Below
Dr. Dombeck responds to questions about psychotherapy and mental health problems, from the perspective of his training in clinical psychology.
Dr. Dombeck intends his responses to provide general educational information to the readership of this website; answers should not be understood to be specific advice intended for any particular individual(s).
Questions submitted to this column are not guaranteed to receive responses.
No correspondence takes place.
No ongoing relationship of any sort (including but not limited to any form of professional relationship) is implied or offered by Dr. Dombeck to people submitting questions.
Dr. Dombeck, Mental Help Net and CenterSite, LLC make no warranties, express or implied, about the information presented in this column. Dr. Dombeck and Mental Help Net disclaim any and all merchantability or warranty of fitness for a particular purpose or liability in connection with the use or misuse of this service.
Always consult with your psychotherapist, physician, or psychiatrist first before changing any aspect of your treatment regimen. Do not stop your medication or change the dose of your medication without first consulting with your physician.
Answer:
My recommendation is that you seek a consultation with a Psychiatrist and not a general MD. Possibly you might also benefit from a visit to a Neurologist or Neuropsychologist. Here is my reasoning. The numbness you describe could be caused by many things that a general MD could easily miss. You need to get to see a specialist who is good at sorting out these different things. One possible cause of your numbness would be that there is something physically wrong inside of you. Your doctor was probably looking for something physically wrong with you when he or she had you do a MRI. The fact that the MRI is clean does mean that there is nothing easily observable that is wrong (probably) – but because MRI technology can only image to a certain level of detail – it doesn't rule out that there isn't something physically wrong at a more microscopic level that the MRI can't pick up. In order to rule out the possibility of microscopic or nerve cell level damage you will need to be seen by a neurologist or Neuropsychologist who can do functional testing (how you respond to behavioral and intellectual tests). Functional testing of this type can help identify physical problems that MRI's can't see. Another possibility that could explain your numbness is that you may be dealing with a conversion disorder, or hysterical or dissociative process – which can co-occur with depression. In this scenario – your brain and nervous system may be physically undamaged – but you experience the numbness anyway. The idea is that you have learned a particular way of coping with stress that involves your converting it from a "psychological" thing into a physically felt symptom. This sort of thing is fairly common and does not mean that you are crazy. It is just that psychological stress can be overwhelming at times and is hard to make sense of. Some people learn a trick whereby they interpret their psychological stress in terms that are easy to make sense of – body or somatic pain. Conversion symptoms such as you have possibly described can sometimes be associated with trauma (such as you may have experienced when the 'violent act' occurred some years ago) or they can happen for other reasons. There are other possibilities too – I just can't list them all. A general MD is a highly skilled at diagnosing physical illness – but is often poorly trained to make subtle distinctions among different types of psychiatric or neurological diagnoses. For this reason – I'm recommending that you see a Psychiatrist – a MD who is trained to make this sort of distinction. I'm hoping that the Psychiatrist will recommend that you receive Neuropsychological or Neuropsychiatric testing to help him/her diagnose you properly. Good Luck.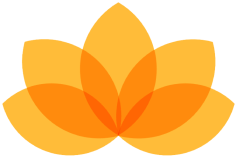 Myndfulness App
Designed to Help You Feel Better Daily
Download Now For Free
Ad