Question:
I am from India. My boyfriend and I have been going around since last two years. It all started as innocent friendship. Problem arose when things became more intimate between us. Firstly, it took lots of time for him to acknowledge his feelings towards me. Earlier, he used to say we are best friends and that's how we are going to remain. Can't explain you my frustration on this. He knew that we are in love, but wanted to run away from it, yet not lose me in the process. Our first kiss was after 5 months, after which we didn't meet each other for almost 6 months. Because he felt that things are becoming serious between us, which we should not encourage. But through out these six months, we were regularly talking to each other. He has always restrained himself from getting too much involved with me, at the same time he admits to the fact that he finds me irresistible( hence dangerous for him). I know if we end up having intimate talks on phone, he won't call me up for the next two days! Reasons as given by him for running away from me are: We belong to separate religions, hence marriage would be very difficult. He has always had very ambitious dreams and at this stage getting involved in any relationship means only distraction. He can't ask me to wait for him as that would be very selfish on his part. He says that if he finds me settling down with somebody and am happy about it, he won't feel bad about this sacrifice that he has made. He is highly attracted to me and hence is afraid that if we meet frequently, we would end up having sex with each other. And if that happens, he would never forgive himself for "scarring" me.(Incidentally, both of us are virgins till now). Anne, my problem is that I love him a lot. Can't imagine any other person than him. But denial of your feelings/ facts is beyond my comprehension. We have decided many a times that since there is no future in this relationship, we should part our ways before its too late. But every time, its me or him breaking this resolution and we are together again. Only to realize that we have come closer in the process. Every time I tell myself that I must give him time, maybe once he has settled down financially, he would take a decision in favor of me. But my father has started looking for guys for me. Without any commitment from my boyfriend, I feel helpless before my father. Please Anne, do you think I should wait. If yes, how do I help him address me? We are 24 year olds and working with Multinational companies as executives. Both of us have done our MBA.
This Disclaimer applies to the Answer Below
'Anne' is the pseudonym for the individual who writes this relationship advice column.
'Anne' bases her responses on her personal experiences and not on professional training or study. She does not represent herself to be a psychologist, therapist, counselor or professional helper of any sort. Her responses are offered from the perspective of a friend or mentor only.
Anne intends her responses to provide general information to the readership of this website; answers should not be understood to be specific advice intended for any particular individual(s).
Questions submitted to this column are not guaranteed to receive responses.
No correspondence takes place.
No ongoing relationship of any sort (including but not limited to any form of professional relationship) is implied or offered by 'Anne' to people submitting questions.
'Anne', Mental Help Net and CenterSite, LLC make no warranties, express or implied, about the information presented in this column. 'Anne' and Mental Help Net disclaim any and all merchantability or warranty of fitness for a particular purpose or liability in connection with the use or misuse of this service.
Always consult with your psychotherapist, physician, or psychiatrist first before changing any aspect of your treatment regimen. Do not stop your medication or change the dose of your medication without first consulting with your physician.
Answer:
I expect that Indian culture is quite different than American culture with regard to the subject of marriage. But you have asked an American for advice and I will provide it. As you describe your situation, your boyfriend is ambivalent and not ready to marry you at this time despite his attraction to you and your love for him. Most importantly, you appear have no desire to marry any one else. From an American point of view (where love is the primary reason to marry) I would advise you to remain single for now. Try consciously slowing things down with your boyfriend. If he is like most ambivalent men he will try to get closer to you as you become more remote. Your boyfriend may or may not overcome his hesitation to marry you in the future. However, even if he never agrees to marry, you will at least not have entered into a marriage you did not want. I don't know how this advice will translate into Indian culture, or what your options are with regards to your father's plans. I hope you will be able to discuss your concerns with your father and that he will respect your wishes. Only you will be able to judge the proper course of action for you to take. I hope this is useful, – Anne
More "Ask Anne" View Columnists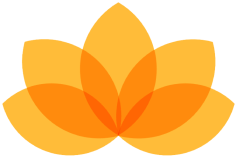 Myndfulness App
Designed to Help You Feel Better Daily
Download Now For Free
Ad