Can I Survive Without All These Horrible Meds?
Question:
I was diagnosed with bipolar about 8yrs ago while going through counseling to help me through my divorce. At age 42 I just thought that I was sensitive, energetic, and a perfectionist. I talked rather fast, but I have all my life. I was very good at my profession, but at times I was not easy to work with. I have always been sensitive to the meds and have every side effect on the charts. I have been through the list of meds and they all have adverse effects. Most being my decrease in vocabulary and memory. Interpersonal relationships and mood are erratic and sometimes hostile now. Energy level is bust and I have gained lots of weight. After eight years and 2 hospitalizations for suicidal tendencies, (all that were new onset since being on meds) I have had enough. I want my old self back. The talkative, responsible, and energetic person I was before. I have spoken to my Psychiatrist. MD (new to me in the last year) And he is hesitant to move forward, but nonetheless agrees. I can only see him every 3 months . I have medical background and have read everything I can get my hands on. I want to do this but the process is at times debilitating. The meds I take are Welbutrin 100mg, Lexapro 10mg, and trileptal 150mg. I have started with breaking them in half, one at a time, adding a change every three weeks staggering med changes so no 2 are changed at a time. The side effects are making me feel so rotten physically that I have to go to bed. Will this get better? And when? Can I do this? Have others done this and survived? Because I have been hospitalized in the past my professionals are cautious. But I feel the meds put me there in the first place. Please help? I am so confused and tired.
This Disclaimer applies to the Answer Below
Dr. Schwartz responds to questions about psychotherapy and mental health problems, from the perspective of his training in clinical psychology.
Dr. Schwartz intends his responses to provide general educational information to the readership of this website; answers should not be understood to be specific advice intended for any particular individual(s).
Questions submitted to this column are not guaranteed to receive responses.
No correspondence takes place.
No ongoing relationship of any sort (including but not limited to any form of professional relationship) is implied or offered by Dr. Schwartz to people submitting questions.
Dr. Schwartz, Mental Help Net and CenterSite, LLC make no warranties, express or implied, about the information presented in this column. Dr. Schwartz and Mental Help Net disclaim any and all merchantability or warranty of fitness for a particular purpose or liability in connection with the use or misuse of this service.
Always consult with your psychotherapist, physician, or psychiatrist first before changing any aspect of your treatment regimen. Do not stop your medication or change the dose of your medication without first consulting with your physician.
Answer:
I really cannot comment on your medications and side effects nor whether it's is better for you to stop or continue the medication. These are things you need to continue discussing with your psychiatrist.
What I can comment on is that people with Bipolar Disorder often make the mistake in believing that the solution to their disorder has to do with medication alone. The fact is that Cognitive Behavioral Therapy (CBT( works well for those with this disorder. Dialectical Behavior Therapy (DBT) is also highly recommended. CBT and DBT are very similar but DBT has the added advantage of learning how to relieve stress. Stress is often a trigger to cycling in Bipolar Disorder.
I do not think you want to return to the way you were prior to medication, that is, if you are anything like other patients I have had in the past. What I mean is that, with Bipolar Disorder patients often dislike the Depression cycles but, they often enjoy the Manic cycles, if they do not become psychotic during the manic phase. It is entirely possible that, when you think back to pre medication days, it is the manic cycles you recall so fondly. Actually, you really do not want those phases anymore than the depression.
Whatever you and your psychiatrist decide about medication, I want to strongly urge you to see a psychologist who is trained and skillful in the treatments I mentioned above.
Therapists are Standing By to Treat Your Depression, Anxiety or Other Mental Health Needs
Ad
Good Luck
More "Ask Dr. Schwartz" View Columnists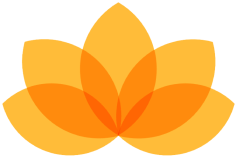 Myndfulness App
Designed to Help You Feel Better Daily
Download Now For Free
Ad