Question:
I am a 20 year old student at a top university who was diagnosed with General Anxiety Disorder and Panic Disorder this last Fall. I had always known that I had that problem, and the diagnoses didn't surprise me, but at the time I was diagnosed I was already severely depressed. The school psychologist diagnosed me and told me that all they could do was medicate me. However it was determined by my regular doctor that since I am very sensitive and allergic to many medications, that it would not be good to medicate me, since the risk of me having a severe reaction was high. So I saw the counselors at school a few times until me free visits ran out, and I could no longer go back, and I didn't feel that it necessarily helped. My agoraphobia became so bad that I could barely leave campus, and I was unable to have much of a social life. My parents don't want to face or believe the diagnosis and get angry with me if I talk to them about it and tell me that I will have to get over it myself, that its all in my head. It was decided by the school psychologist that Cognitive Behavioral Therapy would be best for me, but my health insurance won't cover the therapy. My parents won't pay for it either, and since I am working my way through school, I cannot afford it. So now I am left with not knowing what to do, I got a few books and learned some relaxation techniques, and a friend told me that yoga or meditation may help me out. My friends are very supportive and have been trying to help me out and suggest ways to make things easier for me. I am doing better now, by force of my own will, I force myself to go out, I can talk myself out of some panic attacks now. I feel that if I had CBT that I would be okay and able to handle my problem, but since I can't afford it, I do not know what other options there are available to me. Can you give me any advice? What else can I do to help myself since no one seems willing to help me?
This Disclaimer applies to the Answer Below
Dr. Dombeck responds to questions about psychotherapy and mental health problems, from the perspective of his training in clinical psychology.
Dr. Dombeck intends his responses to provide general educational information to the readership of this website; answers should not be understood to be specific advice intended for any particular individual(s).
Questions submitted to this column are not guaranteed to receive responses.
No correspondence takes place.
No ongoing relationship of any sort (including but not limited to any form of professional relationship) is implied or offered by Dr. Dombeck to people submitting questions.
Dr. Dombeck, Mental Help Net and CenterSite, LLC make no warranties, express or implied, about the information presented in this column. Dr. Dombeck and Mental Help Net disclaim any and all merchantability or warranty of fitness for a particular purpose or liability in connection with the use or misuse of this service.
Always consult with your psychotherapist, physician, or psychiatrist first before changing any aspect of your treatment regimen. Do not stop your medication or change the dose of your medication without first consulting with your physician.
Answer:
You are on the right track with looking to Cognitive Behavioral Therapy for your panic disorder. While not offering a 100% cure, CBT is known to be highly effective at reducing or eliminating symptoms of panic disorder and agoraphobia. Generic counseling (of the type you most likely received at your college counseling center) is not designed to assist persons who have specific disorders; it is very unlikely to help you with panic. Competent CBT is most likely offered by a Psychologist who will generally charge between (USD) $80 and $120 per session. Some Licensed Social Workers get very good at this therapy too – and they are generally cheaper to see. Between 12 and 15 sessions will be necessary to have a good shot at helping you out.
It is indeed unfortunate that your money situation is so tight. It would be very nice to not have to worry about getting the care you need. However, I'm thinking that you still may be able to get what you need if you look in the right places. All psychologists are encouraged to offer a portion of their work for free or at a very reduced fee so as to benefit the community (This is actually written into the ethical principles for psychologists). Other psychologists work for subsidized agencies and community centers and are able to offer therapy at sliding-scale rates that are designed to be within the budget of people who otherwise can't afford therapy. You may also be able to find a therapist who will accept credit cards (and then you'd be able to pay over time. Not a preferable strategy – but perhaps a realistic one). Still another option is to seek out a university psychology clinic (if your school has a clinical psychology program) where you can be seen by student therapists (supervised by licensed therapists). – I think you'll have to do some legwork and make some calls – but you may find that you can locate the therapy you need if you look for it.
More "Ask Dr. Dombeck" View Columnists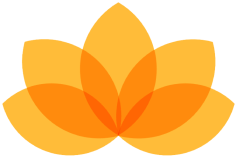 Myndfulness App
Designed to Help You Feel Better Daily
Download Now For Free
Ad