Question:
I have known my 22 year old fianc?e for a few months and I love everything about her except for her compulsive lying. Only till recently, did she open up to me and realize that her lies were hurting me. She mentioned it was mainly due to her inferiority complex, particularly towards her older, "charming" sister. She states her compulsive lying started in college when she began to convey false stories about herself. She said she use to make up stories of losing her virginity, doing drugs, romantic flings only to make her seem more exciting than she was. She would buy herself gifts and tell her college buddies that it was from her secret admirers. She is envious of her older sister only in regards to the amount of attention the older sis gets from guys. She suffers from a very low self esteem and I believe that is the only reason she fabricates. Although, she asserts the worst of her compulsive lying is over especially since she has began to realize her other outstanding qualities. I fear she might continue to lie to me. Should she seek professional help? Or is it just a phase that some people go through? And if this problem stems from her low self esteem, can't she and I do confidence building activities that would eventually eliminate her need to lie? And should I be really cautious when I call her a liar? Does that lower her self esteem even more or help her realize that her lies are hurting me? Is there any hope??????
This Disclaimer applies to the Answer Below
Dr. Dombeck responds to questions about psychotherapy and mental health problems, from the perspective of his training in clinical psychology.
Dr. Dombeck intends his responses to provide general educational information to the readership of this website; answers should not be understood to be specific advice intended for any particular individual(s).
Questions submitted to this column are not guaranteed to receive responses.
No correspondence takes place.
No ongoing relationship of any sort (including but not limited to any form of professional relationship) is implied or offered by Dr. Dombeck to people submitting questions.
Dr. Dombeck, Mental Help Net and CenterSite, LLC make no warranties, express or implied, about the information presented in this column. Dr. Dombeck and Mental Help Net disclaim any and all merchantability or warranty of fitness for a particular purpose or liability in connection with the use or misuse of this service.
Always consult with your psychotherapist, physician, or psychiatrist first before changing any aspect of your treatment regimen. Do not stop your medication or change the dose of your medication without first consulting with your physician.
Answer:
The big questions for you to answer are variations on the theme of "How secure am in myself and in this relationship". You're in the interesting situation of having your fianc?e admit to you that she is a compulsive liar. Assuming that this is true and she does have a lying problem, can you trust her when she tells you that she has stopped lying?
Consider these issues:
True compulsives can't easily help themselves. If your fianc?e is truly a compulsive liar, she may mean well but lie to you anyway. Are you prepared to handle this possibility?
There is no fool proof method for determining when someone is lying. At some level you will have to start taking her at her word when she tells you things. Will you be able to trust her on her word? or will you retain doubts. How will you handle those doubts?
There is certainly hope for your situation. There is nothing like love to help people overcome their insecurities. Your formation of a truly intimate and trusting bond with your fianc?e could help her to grow out of her fiction-addiction. Her decision to work with a therapist on this issue might help the process along a little quicker as well. But there are no guarantees. In this world, there are insecurities and then there are insecurities. The sort of insecurities that would lead someone to start making up a fictional life for themselves are not going to be dissolved through a love affair alone. In the end you'll have to feel secure enough with your situation to feel comfortable loving and trusting your fianc?e while knowing that she may be lying to you. Not everyone can do this.
More "Ask Dr. Dombeck" View Columnists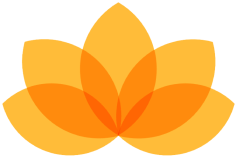 Myndfulness App
Designed to Help You Feel Better Daily
Download Now For Free
Ad