Crazy Thoughts... All The Time
Question:
somtimes when I am walking down stairs I think to myself,if there was an earthquake right now I am getting closer to surviving, or more likely of being found. Sometimes when I take my BC pills I think to myself if I would get raped at least I would not be able to get pregnant. Is there something wrong with the way I am thinking? Should I see someone?
This Disclaimer applies to the Answer Below
Dr. Schwartz responds to questions about psychotherapy and mental health problems, from the perspective of his training in clinical psychology.
Dr. Schwartz intends his responses to provide general educational information to the readership of this website; answers should not be understood to be specific advice intended for any particular individual(s).
Questions submitted to this column are not guaranteed to receive responses.
No correspondence takes place.
No ongoing relationship of any sort (including but not limited to any form of professional relationship) is implied or offered by Dr. Schwartz to people submitting questions.
Dr. Schwartz, Mental Help Net and CenterSite, LLC make no warranties, express or implied, about the information presented in this column. Dr. Schwartz and Mental Help Net disclaim any and all merchantability or warranty of fitness for a particular purpose or liability in connection with the use or misuse of this service.
Always consult with your psychotherapist, physician, or psychiatrist first before changing any aspect of your treatment regimen. Do not stop your medication or change the dose of your medication without first consulting with your physician.
Answer:
Sometimes, intrusive thoughts of the type you are experience are obsessional in nature. Obsessions are repetitive types of thoughts than can be upsetting even when you are feeling good. Generally, obsessive and compulsive symptoms are caused by feelings of anxiety of a specific type or of a general type. Let me explain these terms:
If obsessions are repetitive and intrusive thoughts then compulsions are repetitive and intrusive actions. For example, your thought is that if you are walking down stairs you have a greater chance of surviving an earthquake. Sometimes such a thought is accompanied by having to stay near the stairs as much as possible. That last part would be a compulsion if you felt obligated to always have to be near stairs that go down and out.
There are many types of anxiety but one of the most common is General Anxiety Disorder. In this disorder a person experiences a lot of anxious discomfort but has no idea about why this is so.
Another and more specific type of anxiety is a phobia in which a person develops a fear of a certain place or situation. Some people are phobic about riding in elevators or cars or airplanes or all of these. They cope with this phobia by avoiding doing these activities.
Therapists are Standing By to Treat Your Depression, Anxiety or Other Mental Health Needs
Ad
Anxiety is an uncomfortable emotion designed to warn us of danger. When there is no danger but there is anxiety of the general or a specific type, such as a phobia, we try to do something to reduce it. This is where obsessions and compulsions come in. In other words, we attempt to cope with an unrealistic anxiety by engaging in unrealistic thoughts and actions in the hope that they will reduce the anxiety. Of course, this never works.
It is entirely possible that you are going through an anxious and worried stage of your life and this is causing you to have these involuntary obsessional thoughts. It is also possible that you are always an anxious person but that it is much worse now for some reason.
You should seek help for this in several ways:
1. See a psycho-therapist who specializes in Cognitive Behavioral types of therapy who can help you learn how to restructure your thoughts and reduce your anxiety. The therapist could also refer you for medication to help reduce the anxiety but this might not be necessary.
2. Participate in self help activities to reduce stress and anxiety in your life. Some of these include: Meditation, Exercise, Good nutrition, plenty of sleep, spending some time listening to calm and soothing music and learn and participate in Yoga. These are just a few suggestions.
Please do not wait to do these things as anxiety left untreated can become worse, kind of like not treating a bad cold so that it turns into something more serious.
These approaches should help you feel a lot better.
Best of Luck
More "Ask Dr. Schwartz" View Columnists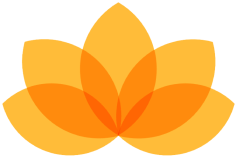 Myndfulness App
Designed to Help You Feel Better Daily
Download Now For Free
Ad