Delusional And Morbid Jealousy?
Question:
I am with a man for 9 yrs and I love him very much. We have been through a lot of ups and downs in our relationship, but mostly downs. Can delusional and morbid jealousy be created from past betrayal and unfaithfulness done by this man that I love or is it something that I have always had and never realized?

Now that I am doing more research on delusional and morbid jealousy I see that I have all the signs of a monster that is killing me and I no longer want to be this person. But once again I ask could this have been created by a man who has lied to me from the begining of our relationship until the last couple of years?

Let me explain my situation and in no way am I justifying my actions or my behavior, I know that I need help and I need it fast.

We met in Sept, 2001 right after the attacks on the World Trade Center. We started dating Oct 1st, 2001. On our first date we talked about ourselves, our kids and the duration of our fomer marriages or relationships. (

Therapists are Standing By to Treat Your Depression, Anxiety or Other Mental Health Needs

Ad

1) He told me he was never married.

(2) He also told me that he was single and not dating anyone.

(3) He mentioned to me that he was leaving on a company business trip to Columbia and that he was leaving in 2 weeks, just after we started dating.

(4) Whenever he came to see me he always had his cell phone off and mentioned to me that he did not need it on while he was with me because I was the only one calling him.

(5) He told me that we should not maintain contact with any of our ex's because it would be bad for our relationship.

(6) He gave me an engagement ring in November 2001. In May 2002, he sent me two of his former empolyees for assistance in job placement. These were empolyees that I never met in my life. One of them stated to me that "He sure is a ladies man down at ground zero!!!!!!." He went on to say much more.

In 2006 he would not answer his work phone in front of me and would not listen to his messages when I was around. He recieved blocked phone calls at all times of the night (calls where the phone number cannot be seen). He would not answer the phone.

At this point we had broken up many times because I no longer trusted him. He walked out on our relationsship for weeks at a time and always came back and blamed me for my jealousy.

On the computer, I found him on many singles sites (I have all the profiles he's ever had) and once again he blames me for his action.

I no longer have friends because he does not like them. I gave up everything and everyone for him. At this point my jealousy began. I've given him proof of the reasons for my jealousy but he calls me crazy. He became physically abusive towards me because I presented him with proof. At the end of August of 2006 I told him I needed time for myself to find out who I am, to learn why I have become so jealous yet love him the way I do and that I needed my space.

Two weeks into Sept 2006 his brother's wife infomed me that he has a new girl friend and took her to the house. I was dying with hurt and jealousy. Oct 2006 he also brought another woman to his home while still dating the first woman. All of this was just 2 weeks after I told him I needed time.

In Dec. 2006, he returned to me and because I love him so much and I felt I would die without him I forgave him. At this point my disease has taken the best of me. Every time we fought he verbally abused me, telling me I was fat, stupid, crazy, disgusting, and insane with jealousy. I believed him, lost my self-esteem, my courage, and I became co-dependent.

Jan 2007 we got married and he told me he was marrying me so I would trust him and not feel insecure anymore. I thought that would help but it didn't. I was lost now more than ever with delusional thoughts of him. I wondered who was he taking to, who was on the phone, where he was now, and what he was doing on the computer. I wondered why he did not answer the phone when I was around. I hated to go to parties or dinner with him in fear that he would see a beautiful woman and make eye contact.

When ever I try telling him how I feel he tells me I am crazy and I need to see a therapist. Then, we argue and I throw the past at him and he gets really angry and hits me. But, I love him so much that I did not want to lose him and I always blame myself and still do.
This Disclaimer applies to the Answer Below
Dr. Schwartz responds to questions about psychotherapy and mental health problems, from the perspective of his training in clinical psychology.
Dr. Schwartz intends his responses to provide general educational information to the readership of this website; answers should not be understood to be specific advice intended for any particular individual(s).
Questions submitted to this column are not guaranteed to receive responses.
No correspondence takes place.
No ongoing relationship of any sort (including but not limited to any form of professional relationship) is implied or offered by Dr. Schwartz to people submitting questions.
Dr. Schwartz, Mental Help Net and CenterSite, LLC make no warranties, express or implied, about the information presented in this column. Dr. Schwartz and Mental Help Net disclaim any and all merchantability or warranty of fitness for a particular purpose or liability in connection with the use or misuse of this service.
Always consult with your psychotherapist, physician, or psychiatrist first before changing any aspect of your treatment regimen. Do not stop your medication or change the dose of your medication without first consulting with your physician.
Answer:
I have no way of determining whether your jealousy is well founded or not and, therefore, I have no way of knowing if you have delusions about this man or not.
However, I can tell you in the most strenuous terms possible that there is no reason for you to tolerate his verbal and physical abuse. You state that you "love him so much," but I fail to understand how this is possible with a man who treats you so badly.
Perhaps your suspicions are paranoid. Perhaps they are not. It makes no difference. He has no right to hit you, no right to call you "crazy" and no right to call you other bad things.
In fact, after reading your long story it is amazing that you married this man after all of this bad treatment. Well, there is nothing that you can do about that decision. What was decided in the past is gone. However, divorce is a very real option and one that you should take very seriously. In fact, it is my opinion that the very next time he hits you, you call the police to your home and have him arrested. He is committing a crime when he hits you and he belongs in prison for that crime.
My sincere advice is that you get yourself some well needed psychotherapy and that you end this relationship before you are beaten so badly that you end up in the hospital or even worse than that.
Best of Luck
More "Ask Dr. Schwartz" View Columnists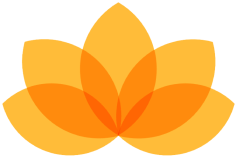 Myndfulness App
Designed to Help You Feel Better Daily
Download Now For Free
Ad