Depressed 19 Year Old College Student
Question:
Hello, I am a 19 year old college student. My whole life I have always been very socially behind, very few friends and never really good with girls or dating. Now that I am 19, I find myself with only 1 friend, and have only had one short-term relationship with a girl I met off Myspace. We dated for 2 months then she broke up with me. My lack of social experience has left me very depressed and my problem is only getting worse. I don't know how to make new friends or find a date. Sometimes when people call me at home I am afraid to answer the phone, so I let the voicemail pick up and never call them back. In school I have good grades and have no problem talking to anyone in my class, it just never turns into anything. In other words, I talk to these people in class, but never see them again outside of class. What is my problem? How can I impove myself to be better with people?
This Disclaimer applies to the Answer Below
Dr. Schwartz responds to questions about psychotherapy and mental health problems, from the perspective of his training in clinical psychology.
Dr. Schwartz intends his responses to provide general educational information to the readership of this website; answers should not be understood to be specific advice intended for any particular individual(s).
Questions submitted to this column are not guaranteed to receive responses.
No correspondence takes place.
No ongoing relationship of any sort (including but not limited to any form of professional relationship) is implied or offered by Dr. Schwartz to people submitting questions.
Dr. Schwartz, Mental Help Net and CenterSite, LLC make no warranties, express or implied, about the information presented in this column. Dr. Schwartz and Mental Help Net disclaim any and all merchantability or warranty of fitness for a particular purpose or liability in connection with the use or misuse of this service.
Always consult with your psychotherapist, physician, or psychiatrist first before changing any aspect of your treatment regimen. Do not stop your medication or change the dose of your medication without first consulting with your physician.
Answer:
Most probably, you are depressed because you are avoiding social situations in order to reduce your level of social anxiety. In other words, the strategy of avoidance is not working and it never does for anyone.
In my experience and in my opinion, college classes do not seem to provide an atmosphere for meeting friends. I understand what you are saying about your classes. Yes, you speak to other students but this does not lead to anything happening after class. That seems fairly typical. On the other hand, you are discouraging people from socializing with you by failing to answer calls you recieve on your voice mail and that does not help the situation. Despite what I just said about classes, my bet is that people would have lunch with you after class if you made yourself more available. I am guessing that you discourage that through non verbal messages you send out to people.
There are many approaches you can take to getting help for yourself. Of course, I am going to encourage you to go to the college health center and make an appointment to see a counselor so that you can get some psychotherapy. My wish is that you would receive Cognitive Behavioral Therapy but that may not happen. Nevertheless, even talking to a therapist will help you.
In addition to psychotherapy I want to encourage you to read self help books on shyness and on social anxiety. There are many available in the book stores, libraries and on this web site where you will find one for free. These books provide useful exercises for you to do in the service of getting to go out and practice new behaviors. This practice combined with psychotherapy, would be really good for you.
Therapists are Standing By to Treat Your Depression, Anxiety or Other Mental Health Needs
Ad
Naturally, joining a fraternity or "house plan" would be the easiest way for you to make new friends. I am sure that there are many clubs and activities that you could get involved with on campus, such as the "skiing club, bowling club, etc."
My point is that you have to begin reversing your strategy of avoiding. Answer the phone when it rings, invite the students you speak to in class to join you at lunch, have lunch in the student cafeteria and choose a table where other students are sitting, especially those you know from classed. Look people in the eye when you see them and say "Hi." Do this even if they are strangers. When you say "Hi" say it out loud. If they do not respond, repeat it when you see them the next day.
This advice is coming to you from a person who is not only a psychotherapist but a fellow shy or socially avoidant person. I know these strategies work because I used them on myself at your age. You have the advantage of learning from me. These are things you will always have to do. I can guarantee you that, by making the effort and doing these and other things, your socially anxiety will gradually reverse, you will grow in self confidence and self esteem and will start to feel a lot better.
However, these improvements will not happen over night. By starting now you will begin to face a painful process of growing and learning that will help you feel a lot better. Remember the old Confcious saying that "A journey of a thousand miles begins with the first step."
Take those first steps: Psychotherapy and self help books and carrying out the suggested exercises and eye contact, lunch, etc.
Good luck
More "Ask Dr. Schwartz" View Columnists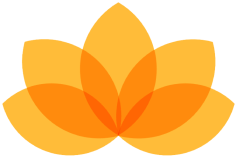 Myndfulness App
Designed to Help You Feel Better Daily
Download Now For Free
Ad