Disordered Family Member Behavior
Question:
I have a family member that is having "attacks". She goes from being herself to a conspiracy theorist all the while pushing everyone who cares away. She is screaming for help, but never saying what is the cause of her outbreaks. This has continued for over a year and I'm afraid what she might do in the future. She has tried psychological help, but the doctor couldn't get through or she couldn't consciously admit her problem. She told me that the family doctor would not refer her to a specialist (for what she did not divulge). Do you suggest we seek out more medical help? Her condition has worsened and she is getting violent with her family. Some suspect her use of drugs (meth) as a cause of her disturbances, but I suspect it is something much deeper. She has more outbreaks in public, while she is driving or on the way to public events, some attacks are so bad that some people refuse to go out with her anymore. Could this be post traumatic stress and if so how do I get her to open up? Could it be a mental imbalance and if so could we treat her without prescription drugs? How can I help her before it's too late?????

My sister has been increasingly acting in a strange manner. She's 45 living at home since her divorce and it seems now either retired or fired from her job. She came to live with us, after her divorce and seems to have no plans of moving out. She doesn't pay for rent or anything here just occasionally buying food for the house. My mother pays for most of my sister's expenses, such as the cable that she wants, the insurance for her car as well as my sister's new car, which is under my mother's name. She's repeatedly told blatant lies such as getting job offers from major sports companies even though she to this day hasn't worked for a couple of months. She's said that she's close friends with celebrities, who during their shows leave her secret messages. She's also said that one of her close friends leaves notes to her in the newspaper. In the last two months I've found out that she's been stealing my mail. I found out that she stole a package that was for me last year during the Christmas season and gave out the gifts in it to people in our house. She claims that those packages were for her and that it was a code from her boyfriend. She's started telling my family lies about me personally. That I'm jealous of her and lying and stealing from her. Before she had some delusions, like she'd usually feel when we're out eating that people are talking about her. But recently it's progressed to the point that I seriously fear for my life since she seems to be targeting me with her lies and aggressions. My mother knows there's something wrong as do the rest of my family but my mother doesn't know how to get my sister to see someone. From what I get from my mother she doesn't want a scandal of having to force my sister to see someone. My mother feels that if we force my sister to see a psychologist that she'll just run away from home and become homeless. I have no idea what to do. I don't have the resources now to move out yet, but I'm very fearful for the strange behavior my sister is displaying. I just want to know how and what to do Dr. Dombeck. I'd also like to know what exactly is happening with my sister. Before all of this happened we used to be very close but now I don't want to be anywhere near her.
This Disclaimer applies to the Answer Below
Dr. Dombeck responds to questions about psychotherapy and mental health problems, from the perspective of his training in clinical psychology.
Dr. Dombeck intends his responses to provide general educational information to the readership of this website; answers should not be understood to be specific advice intended for any particular individual(s).
Questions submitted to this column are not guaranteed to receive responses.
No correspondence takes place.
No ongoing relationship of any sort (including but not limited to any form of professional relationship) is implied or offered by Dr. Dombeck to people submitting questions.
Dr. Dombeck, Mental Help Net and CenterSite, LLC make no warranties, express or implied, about the information presented in this column. Dr. Dombeck and Mental Help Net disclaim any and all merchantability or warranty of fitness for a particular purpose or liability in connection with the use or misuse of this service.
Always consult with your psychotherapist, physician, or psychiatrist first before changing any aspect of your treatment regimen. Do not stop your medication or change the dose of your medication without first consulting with your physician.
Answer:
In cases like these above, what is needed most urgently is a diagnosis – an understanding of what condition or conditions your family member is suffering from. The most fundamental purpose of diagnosis is to inform treatment. A valid diagnosis attaches a patient's presenting symptoms to a known condition with (hopefully) a known etiology (set of causes). Ideally, knowing something about what causes a condition is the precondition for treating that condition, because that knowledge can be used to construct a logical correction for the problem. It's muddier in the real word, because there are some treatments that are known to work, even while the exact mechanisms for how they work remain poorly understood.
In the above cases, you've got agitated, somewhat paranoid behavior on display. Such behavior could be caused by many different causes including a psychotic-spectrum illness such as Schizophrenia, a drug reaction, a traumatic reaction, simple immature manipulative behavior, some entirely other condition or some combination of the above. You can't legitimately treat the situation until a reasonable case can be made for some specific condition (or conditions) that are causing the problem, because the treatments themselves can be dangerous if not indicated. So, really in both cases, it is very important that the person displaying disordered behavior be taken to see a psychiatrist and you need a proper diagnosis. At some point, any resistance to doing this (in as much as the family member will cooperate) on the part of family members is not a kindness to the disordered family member, but rather an understandable but regrettable conspiracy against the disordered family member's health. The family member's well being should trump the embarrassment of forcing the issue.
More "Ask Dr. Dombeck" View Columnists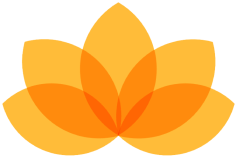 Myndfulness App
Designed to Help You Feel Better Daily
Download Now For Free
Ad