Question:
Dr. Dombeck, I am continuing to have short episodes where I "Space Out" or dissociate. I feel it coming and it is always when I am nervous and anxious. I continue to do things while I am out. My family says that I don't usually talk and when I do I can't recognize them for sure. I have had every neurological test known to man, they can't find anything wrong.(Thankfully!) I am being treated by a counselor and psychiatrist for PTSD. My question is does that seem to be a good method or would you request another form of therapy. Thank you so much for the help you give to others!
This Disclaimer applies to the Answer Below
Dr. Dombeck responds to questions about psychotherapy and mental health problems, from the perspective of his training in clinical psychology.
Dr. Dombeck intends his responses to provide general educational information to the readership of this website; answers should not be understood to be specific advice intended for any particular individual(s).
Questions submitted to this column are not guaranteed to receive responses.
No correspondence takes place.
No ongoing relationship of any sort (including but not limited to any form of professional relationship) is implied or offered by Dr. Dombeck to people submitting questions.
Dr. Dombeck, Mental Help Net and CenterSite, LLC make no warranties, express or implied, about the information presented in this column. Dr. Dombeck and Mental Help Net disclaim any and all merchantability or warranty of fitness for a particular purpose or liability in connection with the use or misuse of this service.
Always consult with your psychotherapist, physician, or psychiatrist first before changing any aspect of your treatment regimen. Do not stop your medication or change the dose of your medication without first consulting with your physician.
Answer:
Dissociation is a common-enough symptom associated with Post-traumatic Stress Disorder (PTSD). Think of dissociation as a kind of automatic coping mechanism for handling stress. When things get too stressful or threatening, your consciousness kind of "goes away" for a while. Sort of like a circuit breaker clicks off when there is an electrical surge so as to protect the sensitive stuff downstream. Your body continues to run on autopilot during the dissociative episode, and when you "awaken" again you have no memory or limited memory for what transpired during the time you were dissociated. The loss of memory is called amnesia (a term you are probably familiar with).
Post-traumatic Stress Disorder is an anxiety disorder that occurs in the wake of a significant trauma, where a person has been exposed to violence or death and that experience overloads their emotional memory and causes the person to become jumpy, to have nightmares and flashbacks that involve a replaying of the trauma, and to seek to avoid thinking about the traumatic event. Dissociation is a sort of industrial strength method of not having to think about a traumatic event. This is a good thing in a limited way, in that it helps people to not have to reexperience extremely painful and frightening memories, but it is on balance more of a bad thing than a good thing. The reason why this is so is because PTSD is an anxiety disorder, and like all anxiety disorders, it gains its strength and stranglehold over a person by virtue of its ability to keep that person from facing that which is feared. By successfully avoiding facing the memories associated with PTSD, through dissociation or through some other means (such as drugging yourself or what-have-you), you also avoid the best method for reducing the anxiety to manageable levels.
There are several therapies that are good for treating PTSD. The one I trust the most and feel most comfortable recommending is a variation on exposure therapy methods. Dr. Edna Foa, a psychologist and world expert on trauma recovery calls her version Prolonged Exposure Therapy. In this therapy, basically the patient tells the story of the trauma over and over again, in as much detail as possible, and over time, the patient experiences that it is safe to think about the trauma memory and learns that there is a difference between something that happened in the past and something that is happening now. To the extent that a patient is dissociative during this process, this important learning will not occur.
The other therapy format useful for trauma processing is called Eye Movement Desensitization and Reprocessing therapy (or EMDR), described here in this podcast interview about EMDR with Dr. Francine Shapiro. In this therapy, patients talk about their trauma memories while being distracted by their therapist in precise ways. This leads to a disconnection of fear feelings and trauma memories so that once again, it becomes possible to talk about traumatic circumstances without falling apart.
Therapists are Standing By to Treat Your Depression, Anxiety or Other Mental Health Needs
Ad
There may be other good ways to approach the problem of trauma processing, but I'm not aware of them at this moment if that is the case. If your PTSD therapist is not offering you one of the therapies I've described, you might want to ask him or her what therapy model they are using, and you might ask them about exposure therapy or EMDR to see if it is appropriate for your case.
It can be hard to work with dissociative patients, simply because it is hard to stop patients from dissociating, and therapy progress is all but impossible so long as dissociation continues on a regular basis. What triggers dissociation in many cases is a feeling of lack of trust or danger, so it is very important that your therapist and you learn how to trust one another, and that you feel confident in your therapist's ability to help you. When you are dissociated, your therapist and others can help you to "come back" again, usually by helping you to become grounded again in the present moment and to distinguish between fearful memories and present day safety. Though it is a lot of work and not always pleasant work to do, it is possible to mostly recover from PTSD, or at least to experience a reduction in the need to avoid painful memories. The actual trauma memory never goes away, but the need to spend your life avoiding it can. I wish you success and progress in your own journey towards this desired relief.
More "Ask Dr. Dombeck" View Columnists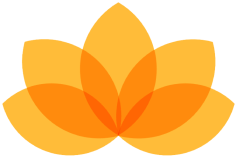 Myndfulness App
Designed to Help You Feel Better Daily
Download Now For Free
Ad