Question:
I am 18 years old and I have been battling many mental health issues for some time now and am wondering if anything is mentally wrong with me. I kicked drugs about four months ago, and have stuck to it. I did it on my own, however, and went completly crazy and lost my mind for a while. I had to quit my job, and I didn't know if I would ever be stable again. I dealt with a very hard transition after quitting drugs, and after a while seemed to be doing fine. I have found that I go in and out of social anxiety. I'll be confident one moment, and the other I get so nervous I think I'm going to explode. Now I have just been staying home in fear of this. I have also experienced a blackout in a social setting and an anxiey attack that made me sweat, I felt weight on my chest, and I was disoriented. A lot of the time when I am out in public, I feel out of it and confused and nervous. I have had a lack of motivation, tiredness and aweful pain in my back. My body has been falling apart with illness, infection and pain. I don't know what's wrong with me and feel that some of the only times I am comfterable and confident are the times I 've gotten drunk since I quit the hard drugs. I am not dependent because it is only recreational. I know I can feel good and happy oon my own I just don't know how. Is there any advise you have on what could possibly be wrong with me? I know there has to be a chemical imbalance or something because this is not me.
This Disclaimer applies to the Answer Below
Dr. Dombeck responds to questions about psychotherapy and mental health problems, from the perspective of his training in clinical psychology.
Dr. Dombeck intends his responses to provide general educational information to the readership of this website; answers should not be understood to be specific advice intended for any particular individual(s).
Questions submitted to this column are not guaranteed to receive responses.
No correspondence takes place.
No ongoing relationship of any sort (including but not limited to any form of professional relationship) is implied or offered by Dr. Dombeck to people submitting questions.
Dr. Dombeck, Mental Help Net and CenterSite, LLC make no warranties, express or implied, about the information presented in this column. Dr. Dombeck and Mental Help Net disclaim any and all merchantability or warranty of fitness for a particular purpose or liability in connection with the use or misuse of this service.
Always consult with your psychotherapist, physician, or psychiatrist first before changing any aspect of your treatment regimen. Do not stop your medication or change the dose of your medication without first consulting with your physician.
Answer:
I think you are likely struggling with drug (and possibly alcohol) addictions, and other difficulties that are not clear at this time.
Congratuations on getting sober from drugs! That is an accomplishment. I see you saying that you want to do this sobriety stuff on your own (and that is a fine motivation) but in my experience it is not how it works – people who try to stay sober on their own tend to relapse. And let's be clear here – you are not sober yet. You have kicked drugs, but not alcohol (which is also a drug). You'll need to become sober from alcohol too. It is wiser to be in the company of others who can guide you towards sobrity. I think you are probably best off seeking immediate help in staying sober from all drugs and all alcohol.
My first advice to you is to do the things that will help keep you sober:
Start attending AA meetings near you tonight and keep going no less than three times per week, and preferably one per day.
Get a sponsor through AA and be in daily contact with him/her
Stay far away from friends and family members you use drugs or drink with. This may mean finding a new place to live. You can contact your local community mental health center and ask for information on local sober houses and shelters.
Plan your days and nights. Fill them with sober activites.
While you are doing all of this staying-sober work, also make an appointment to get yourself evaluated for the mental health problems you say you are having. If money is a problem, try to make an appointment at a local community mental health center. You'll ideally want to be evaluated by a psychiatrist who can properly diagnose what is going on. Be very sure to tell him or her about your drug and alcohol problems so that they factor all of that in when they diagnose. Stick with the treatment that is recommended for you as best you can.
Therapists are Standing By to Treat Your Depression, Anxiety or Other Mental Health Needs
Ad
More "Ask Dr. Dombeck" View Columnists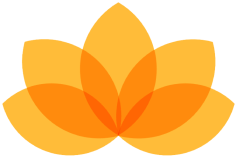 Myndfulness App
Designed to Help You Feel Better Daily
Download Now For Free
Ad