Emotional Manipulator, Personality Disorder Or Both?
Question:
How can I know if my husband has a personality disorder? We have been married for 2 yrs, have a 20 month old son and are in marriage counselling and have had 2 appointments. I have seen an independent counselor who believes my husband is emotionally manipulating me. Yet the marriage counselor does not see any personality disorder. He makes lists for me, is never happy when I complete the tasks he wants, and I see a cycle with his moods. He drinks 2-3 beers a night and smokes and says I am stressing him out not his job. Yet, he hates his job but fails to do anything about.

I am a MSN RN with a minor in Psych and believe him to be some cluster C disorder or part sociopath because he lacks empathy with me, but has so much emotion with our son and is a GREAT DAD. Our problems come because he wants me to do his socks a certain way and his laundry before ours and have sex without condoms and use spermicide or some other form. So we just use the condoms and later he tells me it is not what he wants and is not being fulfilled. He has had 2 breakdowns in the past 2 weeks because I forgot my phone and ran some errands and he says I do what I want to do and live in my own world. Well!

What steps can I take other than what we have? Will he need to be seen professionally by himself and how can I get him to do this even now when he wants me to "wrap up" the other therapy telling me we need to work out our own problems? I am smart enough to know this is not normal. I do not want to divorce because of our beautiful son. Please give me some advice. THank you!
This Disclaimer applies to the Answer Below
Dr. Schwartz responds to questions about psychotherapy and mental health problems, from the perspective of his training in clinical psychology.
Dr. Schwartz intends his responses to provide general educational information to the readership of this website; answers should not be understood to be specific advice intended for any particular individual(s).
Questions submitted to this column are not guaranteed to receive responses.
No correspondence takes place.
No ongoing relationship of any sort (including but not limited to any form of professional relationship) is implied or offered by Dr. Schwartz to people submitting questions.
Dr. Schwartz, Mental Help Net and CenterSite, LLC make no warranties, express or implied, about the information presented in this column. Dr. Schwartz and Mental Help Net disclaim any and all merchantability or warranty of fitness for a particular purpose or liability in connection with the use or misuse of this service.
Always consult with your psychotherapist, physician, or psychiatrist first before changing any aspect of your treatment regimen. Do not stop your medication or change the dose of your medication without first consulting with your physician.
Answer:
It really makes no difference whether or not your husband has a personality disorder or some other psychological problem. All that really marries is if you are happy in this marriage and if you believe the necessary changes can be made in order that the two of you feel better together.
You are seeing two therapists, one a marriage therapist and the other an individual therapist. It often happens that there can be contradictory information because you are dealing with two people who work with you in different ways. One solution is to ask them to speak with one another. You would need your husband's permission before the two therapists could speak. If they could confer, it might clarify things for each other and improve both of your therapies.
I agree that you are doing all the right things. As painful as it feels you might need to keep separation or divorce in the back of your mind if things do not improve. The baby needs both of his parents and can have both but the two of you may not be able to live together. I am not making any predictions about your marriage but suggesting that you keep your mind open to all possibilities.
By the way, you might bring up in your marriage sessions that your husband wants you to "wrap things up." Your husband might be in denial about how serious things are and the marriage therapist might help drive that home to your husband. Another option is that you discuss this directly with your husband and try to make him understand that things are not better and not going well.
Therapists are Standing By to Treat Your Depression, Anxiety or Other Mental Health Needs
Ad
One last thing I want to point out to you is that, in this email you really have not described exactly what the problem is with your husband. Yes, you make it clear that you are not happy but do not make it clear as to why you are not happy. Perhaps your marriage therapist is having the same problem. You need to be very clear about the things your husband does that causes you to doubt the marriage.
Best of Luck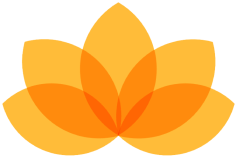 Myndfulness App
Designed to Help You Feel Better Daily
Download Now For Free
Ad