Question:
Dear Anne, Please advise me. Today is Valentine's day. I have a very caring boyfriend, but I'm very bordered by my mum who is limiting my freedom. I'm 28 years old already, but my mum whom has a lot of fear of me getting married one day, doesn't allow me to back home later than 10pm. On the other hand, my boyfriend wanted some special time for us, for instance to go to the pub tonight to relax together. Both of us working today till 6pm. My mum mood is disturbed on days when she knows I'll spend time with my boyfriend. Because of her own fear that I'll get married and leave her, she has negative thoughts e.g. boy always has bad intention on girl. My mum also read all my letters and insist I sleep in the same room with her. I have no privacy at all at home. She said everything about me should not be a secret to her. She get mad whenever I try to explain to her on privacy issue, to the stage that she can't sleep and keep on asking me what are the secrets and lies I have not tell her the truth. I'm struggling. I love my boyfriend, I want to spend time with him, I want to have freedom to travel with him once a while, but on the other hand my mum struggle a lot unable to allow this to happen. Anne, please help me. I'm getting depressed and headache whenever my mum insist me not to go for dating nor getting married. Many thanks in advance! Editor Note: Questioner is from Singapore
This Disclaimer applies to the Answer Below
'Anne' is the pseudonym for the individual who writes this relationship advice column.
'Anne' bases her responses on her personal experiences and not on professional training or study. She does not represent herself to be a psychologist, therapist, counselor or professional helper of any sort. Her responses are offered from the perspective of a friend or mentor only.
Anne intends her responses to provide general information to the readership of this website; answers should not be understood to be specific advice intended for any particular individual(s).
Questions submitted to this column are not guaranteed to receive responses.
No correspondence takes place.
No ongoing relationship of any sort (including but not limited to any form of professional relationship) is implied or offered by 'Anne' to people submitting questions.
'Anne', Mental Help Net and CenterSite, LLC make no warranties, express or implied, about the information presented in this column. 'Anne' and Mental Help Net disclaim any and all merchantability or warranty of fitness for a particular purpose or liability in connection with the use or misuse of this service.
Always consult with your psychotherapist, physician, or psychiatrist first before changing any aspect of your treatment regimen. Do not stop your medication or change the dose of your medication without first consulting with your physician.
Answer:
The relationship between a parent and a child needs to change over time as the child grows through different developmental stages. When you were young, it was a good idea that your mother tell you who to be friendly with and who not to speak with. Now that you are an adult, it is entirely proper (at least from my American point of view) that you should have considerably more freedom to choose your relationships. At age 28 years old, you are certainly in your rights to want to have a boyfriend and to consider getting married and having a family. So, from my perspective at least, what your mother is asking of you is inappropriate and overreaching and detrimental to your growth and psychological health. It must be a struggle to try to balance your own (seemingly reasonable) desires with the demands you're describing are placed on you by your mother. I'm not surprised at all that you'd have depression and headaches given the circumstances. It seems that it will be necessary for you to get some independence from your mother's demands before you are free to live the very appropriate life you seem to want to live. In order to do that you will need to be able to gain some distance from your mothers demands, both emotionally and physically. Your living situation isn't clear from your letter. It appears from your letter that you are living in your mother's house, and I'm assuming that this means that you are dependent on your mother for shelter. While I agree that you should be afforded freedom, I also think that it is easier to justify freedom when you are self-supporting. Will it be possible for you to get your own living situation, separate from your mother? If this is practical, it might be a good idea. It does sound as though your mother is trying to control you via a variety of theatrics and manipulations. It will surely be easier to live your own life if you aren't constantly manipulated. You will also need to manage the guilt feelings you may have regarding 'abandoning' your mother. She is surely working hard to make sure you feel bad whenever you assert yourself, and you may have to do some psychological work to feel confident that your own desires are reasonable, and that hers are excessive. I suggest reading books about assertiveness, and talking with peers about how they manage their relationships with their parents. Good luck!
More "Ask Anne" View Columnists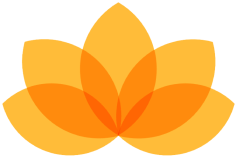 Myndfulness App
Designed to Help You Feel Better Daily
Download Now For Free
Ad