Question:
My daughter is 12yr old and is crying herself to sleep every night because she is having thoughts of dying and not going to wake up. I keep explaining that this is normal, but what can I do to help her. She is very outgoing, has a lot of friends, does well in school. Bed time is the main issue. Thanks for any help.
This Disclaimer applies to the Answer Below
Dr. Schwartz responds to questions about psychotherapy and mental health problems, from the perspective of his training in clinical psychology.
Dr. Schwartz intends his responses to provide general educational information to the readership of this website; answers should not be understood to be specific advice intended for any particular individual(s).
Questions submitted to this column are not guaranteed to receive responses.
No correspondence takes place.
No ongoing relationship of any sort (including but not limited to any form of professional relationship) is implied or offered by Dr. Schwartz to people submitting questions.
Dr. Schwartz, Mental Help Net and CenterSite, LLC make no warranties, express or implied, about the information presented in this column. Dr. Schwartz and Mental Help Net disclaim any and all merchantability or warranty of fitness for a particular purpose or liability in connection with the use or misuse of this service.
Always consult with your psychotherapist, physician, or psychiatrist first before changing any aspect of your treatment regimen. Do not stop your medication or change the dose of your medication without first consulting with your physician.
Answer:
Actually, it is not "normal" or usual for a 12 year old girl to be crying herself to sleep out of fear of not waking up and dying. Instead, her fears and anxieties are symptoms of something wrong or troubling her. What could it be?
Of course, I have no way of knowing or guessing what is happening to her in her life. I can speculate and here are some possibilities:
1. Someone close to her recently got sick and died and she is frightened.
2. She saw a movie or movies that had a huge impact on her and she is now in dread of sleeping. It was Halloween recently but, I am sure, that is not new to her.
Therapists are Standing By to Treat Your Depression, Anxiety or Other Mental Health Needs
Ad
3. She has started her menses, is frightened of the blood and fears telling you about it.
4. Something happened at home either currently or very recently, she is worried and frightened about it and has not talked about it for some reason.
5. Maybe someone coaxed her into trying a drug(marijuana?) or puff a cigarette and she is terrified that she will die.

6. Something is happening to her at school that she is keeping to herself and that you, her mother, know nothing about:
a. A bully
b. Social rejection from girl friends
c. Poor performance in class and on tests
d. Someone has threatened her, perhaps an adult, on the way home from school.
7. Her hormones are kicking in and making her feel "wacky."
8. She is depressed about something but cannot put it into words.
These are just a few possibilities.
Instead of telling her that her fears are normal, you need to ask her what she is worrying about. You should also check with her teachers to find out how she is doing in class: not only grades, but any changes in her behavior, as well.
If she is able to tell you what is happening and it seems to fit then it may solve itself either by you reassuring her or by you taking action against the offending parties(if there are any). If it is the onset of her menstrual cycle, you need to be reassuring, even if you have been in the past. Kids get very weird ideas in their heads even when parents have been open and honest about teaching kids about these things.
However, if you are not able to learn anything from her and from her teachers, then I want to urge you to take her to a Child Psychologist, have her evaluated and get to the bottom of things.
Whatever is happening, do not take it lightly, yet, do not panic either. Let her know that you want to help her or get her help. Also, regardless of what it is, do not be harsh or punitive.
Best of Luck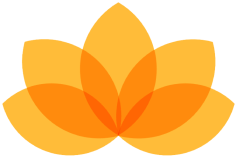 Myndfulness App
Designed to Help You Feel Better Daily
Download Now For Free
Ad