Feeling Depressed And Insecure
Question:
I don't know what's wrong with me, it's getting to the point where I get depressed everyday. I get depressed for so many things I feel I can't take it anymore. If my boyfriend is on the phone, my curiosity to know who it is is so strong it causes problems. I get depressed about pictures that are on his wall of girls from magazines because he thinks they're pretty and I feel so bad about myself and feel so ugly compared to them, but he doesn't want to take them down and I dont want to force him because I don't want to drive him away from me, he's the only one that I feel I need the most.I don't have many friends. I've taken depression tests on the internet and they always say I need help but I dont know where to go because my parents would never understand because sometimes I dont even understand why I get so sad. Is there anyway I could get medication or some kind of treatment to make the sadness go away without my parents having to be there, they wouldn't stand for it and they would say it was just a phase, but if it was a phase I don't think it would stay for over 2 years. What would the costs of a real depression test be, and medication/help?
This Disclaimer applies to the Answer Below
Dr. Dombeck responds to questions about psychotherapy and mental health problems, from the perspective of his training in clinical psychology.
Dr. Dombeck intends his responses to provide general educational information to the readership of this website; answers should not be understood to be specific advice intended for any particular individual(s).
Questions submitted to this column are not guaranteed to receive responses.
No correspondence takes place.
No ongoing relationship of any sort (including but not limited to any form of professional relationship) is implied or offered by Dr. Dombeck to people submitting questions.
Dr. Dombeck, Mental Help Net and CenterSite, LLC make no warranties, express or implied, about the information presented in this column. Dr. Dombeck and Mental Help Net disclaim any and all merchantability or warranty of fitness for a particular purpose or liability in connection with the use or misuse of this service.
Always consult with your psychotherapist, physician, or psychiatrist first before changing any aspect of your treatment regimen. Do not stop your medication or change the dose of your medication without first consulting with your physician.
Answer:
When you are feeling depressed like this for such an extended time there is likely to be something more going on than just normal life ups and downs. What it might be I cannot say, but it is worth seeing your doctor about. If you are depressed, you should know that help is available, in the form of either medicine, or psychotherapy. Medicine can be had from any physician (even your family doctor). Psychotherapy can be had from a number of different sort of counselors and therapists, although some are better able to help you than others (e.g, you are best off with a licensed practicioner).
Based on what you've written, I think of the two options (medication and therapy) that therapy would be worth giving a try either first, or in concert with medication. I say this because it seems clear enough that you are feeling insecure in your relationship with your boyfriend, and perhaps a bit jealous and envyous as well. My guess is that you are comparing yourself to these photos of other women he has up on his wall or the people who are on the phone with him and are finding yourself wanting. Feelings of jealousy and low self-esteem can be symptoms of depression, but they can also be part of the cause of depression. While medication that addressed your depression would likely push these thoughts from your head, it would not teach you how to deal with them when they inevitiably come back to bite you on the butt. You are far better off learning how to talk back to your worries and concerns than you are to simply medicate the blues away.
See a doctor (make something up if you can't rely on your parents to support you, or do this through your school). If you can't see a doctor, then confide in a trusted authority (a family member, a teacher at school, a religous clergy person). The costs of formal mental health treatment vary but are usually paid for by insurances that your parents might have. A single session with a psychiatrist if paid for in cash might be between 90 and 180 dollars, while a single session with a therapist could vary between 50 and 140 dollars depending on where you live. As a minor though, it is unlikely that you can seek treatment on your own without having to bring your parents into it. Ultimately you'll probably have to tell them, but it is far better for you to do so *after* you have a doctor supporting your point of view.
More "Ask Dr. Dombeck" View Columnists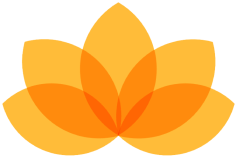 Myndfulness App
Designed to Help You Feel Better Daily
Download Now For Free
Ad