Question:
I have been sleeping with one of my really good guy friends. We were friends for over a year before we started having sex (we started sleeping together when he was still with his ex-girlfriend). After the first time we slept together I told him I liked him and would want to date him but we kind of just played that whole thing off and forgot about it. I was surprised when he called me up a week or two after the first time we slept together and he asked if he could come over and we ended up having sex again after we decided to just be friends. We had sex 3 times before he broke up with his girlfriend and the 2 other times I acted as if he was nothing more then a friend that I just have sex with. We have had sex a good 6 or so times now and I just play at being good friends with him, i.e. friends with benefits, but nothing else. We act the same toward each other like we did before we started sleeping together, we have sex then afterwards we pretty much pretend it didn't happen. But in truth I still really like him and do want to date him even though he's dating around (not boyfriend) with other girls. I am afraid if I tell him I still like him we will lose the friendship that we have. He's one of my best friends and even though the sex is great I would hate to lose the friendship. How should I go about telling him that I want to be with him even though I have been pretending that I haven't liked him that way the entire time?
This Disclaimer applies to the Answer Below
'Anne' is the pseudonym for the individual who writes this relationship advice column.
'Anne' bases her responses on her personal experiences and not on professional training or study. She does not represent herself to be a psychologist, therapist, counselor or professional helper of any sort. Her responses are offered from the perspective of a friend or mentor only.
Anne intends her responses to provide general information to the readership of this website; answers should not be understood to be specific advice intended for any particular individual(s).
Questions submitted to this column are not guaranteed to receive responses.
No correspondence takes place.
No ongoing relationship of any sort (including but not limited to any form of professional relationship) is implied or offered by 'Anne' to people submitting questions.
'Anne', Mental Help Net and CenterSite, LLC make no warranties, express or implied, about the information presented in this column. 'Anne' and Mental Help Net disclaim any and all merchantability or warranty of fitness for a particular purpose or liability in connection with the use or misuse of this service.
Always consult with your psychotherapist, physician, or psychiatrist first before changing any aspect of your treatment regimen. Do not stop your medication or change the dose of your medication without first consulting with your physician.
Answer:
Why not tell him the truth? Tell him you really like him, very much enjoy the sexual relationship you've developed, and that you would like to take your relationship to a more exclusive place. You didn't tell him this before because you were afraid of how he would react, and because you aren't by nature a direct person (That's a correct assumption, right?). You are being direct now, because you have gotten yourself into a bind. You don't feel comfortable sharing him with other women at this point, but have not told him previously because you were afraid of losing his friendship. After trying to make that lie work, you've realized that you cannot sustain it without feeling bad about yourself. Consequently, you have decided to risk losing his friendship in order to respect yourself and potentially gain a proper boyfriend.
What this comes down to is whether your life will be ruled by dependency and fear, or assertiveness and self-respect. You got yourself into this bind because you were afraid to stand up for what you want. You realize now that it is uncomfortable to live this way, not to mention potentially unsafe, if boyfriend is sleeping around unprotected. The only way out of this bind is to stand up for what your real feelings are, and that means to tell this guy the truth.
To put teeth into this assertion, you'll have to take it seriously. If you are demanding that he choose between you and other girls, you have to stop sleeping with him if he stalls, ignores you (which he did last time), or otherwise does anything other than commit to you. He's had it pretty nice lately, getting to have sex with more than one girl at once, and he isn't likely to want to give this up. However, if he does love you, he may come around. It will be important for you to respect yourself and not give in to your own desire to jump his bones until you get what you want. Respecting yourself is a sexy, assertive thing to do; it shows that you won't take crap from other people. When you don't take crap from other people, you become harder to get, and thus people feel the need to pursue you. At least, those people who want to be with someone who respects themselves will do this. The rest of them are losers anyway.
Things may not actually be as stark as you see them. He may not choose to be with you exclusively, but you too can still choose to be friends if this happens; you just can't sleep with him, and you will need to move on to someone else to be in love with (It can't be him anymore). But it doesn't mean you never can talk to each other again. Anyway – good luck in sorting this out.
Therapists are Standing By to Treat Your Depression, Anxiety or Other Mental Health Needs
Ad
More "Ask Anne" View Columnists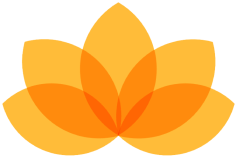 Myndfulness App
Designed to Help You Feel Better Daily
Download Now For Free
Ad