Frustrated By Emotional Distance
Question:
I am divorced for 5 years and have dated off and on (nothing that held my interest for any period of time). Until I met this man 5 months ago. We have spent a lot of time together and he is a wonderful person. We have a lot of fun and my children who just met him a month ago have really enjoyed him also. He is very honest with me and from the start made it clear to me that he wouldn't get emotionally involved and that I should know that he doesn't commit to anyone. Not to say that he is dating anyone else or sleeping around, he is with me all time. I know he also enjoys my company and at the same time I am not ready to totally commit, I enjoy my freedom, and I also choose to only spend time with him. He is the first man that has ever kept me interested for any length of time and I have not even considered being with any one else since I started seeing him. Both he and I come from emotionally abusive parents, but also was physically abused at a very young age. We both are not real affectionate which works out well. We both like affection just not a lot. I know that having a hard childhood effects the way you treat the one that you are with, but there is one thing that I don't understand about him and that is that he doenst like to kiss. He feels like it is to intimate. (So he says) I don't understand that if we can make love, and hug and hold each other, how can a kiss be more intimate. Does this possibly have something to do with his abuse as a child? Between the lack of wanting to commit to just being my boyfriend and the lack of wanting to kiss I have started to pull away in fear of getting hurt. Since I have started pulling away and kept some distance he is now being more affectionate and actually kissed me a few times. I am confused and frustrated. I am not happy with the situation as is but yet feel like I am falling in love with a man who could never love me back.
This Disclaimer applies to the Answer Below
'Anne' is the pseudonym for the individual who writes this relationship advice column.
'Anne' bases her responses on her personal experiences and not on professional training or study. She does not represent herself to be a psychologist, therapist, counselor or professional helper of any sort. Her responses are offered from the perspective of a friend or mentor only.
Anne intends her responses to provide general information to the readership of this website; answers should not be understood to be specific advice intended for any particular individual(s).
Questions submitted to this column are not guaranteed to receive responses.
No correspondence takes place.
No ongoing relationship of any sort (including but not limited to any form of professional relationship) is implied or offered by 'Anne' to people submitting questions.
'Anne', Mental Help Net and CenterSite, LLC make no warranties, express or implied, about the information presented in this column. 'Anne' and Mental Help Net disclaim any and all merchantability or warranty of fitness for a particular purpose or liability in connection with the use or misuse of this service.
Always consult with your psychotherapist, physician, or psychiatrist first before changing any aspect of your treatment regimen. Do not stop your medication or change the dose of your medication without first consulting with your physician.
Answer:
Let's make a distinction between emotional and physical intimacy. Physical intimacy is all about what happens when you kiss, touch, make love with your partner or anything in between. Emotional intimacy is all about experiencing and sharing the feelings of love, warmth and intimacy with yourself and your partner. Physical intimacy requires only that a person is willing to remove their clothes and be with you. Emotional intimacy is a little harder. Emotional intimacy requires that you are willing to be emotionally vulnerable – a much more involved, difficult and scary proposition – especially for an abuse survivor. For many people, kissing is more of an emotional act than a physical one. So – your boyfriend's behavior may be understandable in these terms – He is willing to be physically intimate with you but is either unwilling or unable to be emotionally intimate. He has told you this much. As for his coming closer as you pull away – this is a classic dynamic that many couples fall into. Think of your man as having an intimacy thermostat set at a particular level of closeness. He is motivated to come closer as you pull away and will probably become more distant as you attempt to get closer because some part of him is working to maintain his comfortable distance. As time goes on he may change his set-point, or – he many not. While I hope my answer helps you to understand what is going on – I don't expect it will help you to know what you want to do about the situation. Only you can answer whether you want to remain in relation to him. Hope that helps, – Anne
More "Ask Anne" View Columnists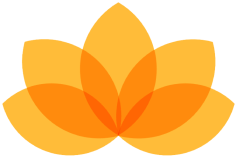 Myndfulness App
Designed to Help You Feel Better Daily
Download Now For Free
Ad