Gay Websites On Son's Computer
Question:
Our son is almost 18. We have accessed his computer where he visits gay websites frequently. These websites are very graphic. He has a lot of friends that are girls but no girl friend. Should we talk to him about this? He is very reserved and shy and I would worry that he would be mortified that we knew he was visiting these sites. Should we make an appointment with a psychologist, ignore it until or if he talks to us about it? Would this kind of behavior be somewhat normal teenage curiosity?
This Disclaimer applies to the Answer Below
'Anne' is the pseudonym for the individual who writes this relationship advice column.
'Anne' bases her responses on her personal experiences and not on professional training or study. She does not represent herself to be a psychologist, therapist, counselor or professional helper of any sort. Her responses are offered from the perspective of a friend or mentor only.
Anne intends her responses to provide general information to the readership of this website; answers should not be understood to be specific advice intended for any particular individual(s).
Questions submitted to this column are not guaranteed to receive responses.
No correspondence takes place.
No ongoing relationship of any sort (including but not limited to any form of professional relationship) is implied or offered by 'Anne' to people submitting questions.
'Anne', Mental Help Net and CenterSite, LLC make no warranties, express or implied, about the information presented in this column. 'Anne' and Mental Help Net disclaim any and all merchantability or warranty of fitness for a particular purpose or liability in connection with the use or misuse of this service.
Always consult with your psychotherapist, physician, or psychiatrist first before changing any aspect of your treatment regimen. Do not stop your medication or change the dose of your medication without first consulting with your physician.
Answer:
I hope that your son was simply sloppy in covering his tracks and that you weren't snooping around looking for things you should not have been looking for. That would not reflect well on you, as an almost 18 year old child should have some expectation of privacy even while still living under his parent's roof. I think it is reasonable that your son should have a sexual life apart from your knowledge, provided that you have educated him in how to remain healthy and to avoid pregnancy. Would you have appreciated your parents prying into your sex life at that age? I know I wouldn't have. You should be preparing your son for life as an independent self-responsible adult; not trying to govern his behavior at this level. How you got this information aside, this is normal teenage curiosity — for a normal bisexual or gay teenager. If your son was straight, the websites would be just as graphic but filled with women. In other words, this is probably not a phase he is going through, but rather an expression of who he is as a person. Sexual interest in hetero or homosexual partners is something that gets established very early on in life, possibly in utero. It is not something he has any more control over than whether he will go bald or keep his hair when he is 30; whether he is right or left handed. He does have a choice about whether or not to express himself by seeking out homosexual partners, but he will never control his interest. Assuming that your son has no knowledge that you know what you know and how you learned it, I'd say that it would be better for you to keep this knowledge to yourselves for now. There isn't any therapy that could 'fix' him, and really, he is not broken. Homosexuality is considered a normal variation of human sexuality by the medical and psychological establishments. What you could accomplish is to show him that his privacy is not respected by his parents (which would not be a good thing for your continuing relationship I wouldn't think). You could also embarrass or shame him greatly (depending on how comfortable he is himself with his sexual orientation). At his age and lack of emancipation, he is likely to not be very comfortable with his sexual orientation and I would think the risk of shaming him is very high. Consider that depression and suicide occur with heightened frequency among gay youth compared to straight youth. If you are comfortable with the idea of having a gay son (or can become that way), you can profitably let slip that you are accepting in this way. I'd also make sure that he is up to date on how to protect himself from sexually transmitted disease if he hasn't had that education. I'd leave it to your son to tell you who he wants to partner with, however. That is a very personal thing.
More "Ask Anne" View Columnists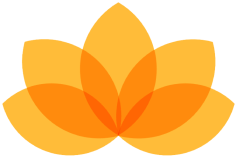 Myndfulness App
Designed to Help You Feel Better Daily
Download Now For Free
Ad