Question:
What would cause a female to hate her own gender, yet still be attracted to men, not other females?
This Disclaimer applies to the Answer Below
Dr. Schwartz responds to questions about psychotherapy and mental health problems, from the perspective of his training in clinical psychology.
Dr. Schwartz intends his responses to provide general educational information to the readership of this website; answers should not be understood to be specific advice intended for any particular individual(s).
Questions submitted to this column are not guaranteed to receive responses.
No correspondence takes place.
No ongoing relationship of any sort (including but not limited to any form of professional relationship) is implied or offered by Dr. Schwartz to people submitting questions.
Dr. Schwartz, Mental Help Net and CenterSite, LLC make no warranties, express or implied, about the information presented in this column. Dr. Schwartz and Mental Help Net disclaim any and all merchantability or warranty of fitness for a particular purpose or liability in connection with the use or misuse of this service.
Always consult with your psychotherapist, physician, or psychiatrist first before changing any aspect of your treatment regimen. Do not stop your medication or change the dose of your medication without first consulting with your physician.
Answer:
Thank you for your very fascinating question that I will attempt to answer in some detail while also trying to be clear in my writing.
First, the hatred of women would not cause you to turn to them for romance. Quite the contrary, hatred of women would most likely cause you to be heterosexual because you value men more than women.
Second, there are many theories that attempt to explain why a woman would hate her gender. Sigmund Freud, the father of psychoanalysis, theorized that girls go through and Oedipal Conflict in which they yearn for the love of their father and hate their mother because mother is their rival for the romantic affections of the father. Even when the little girl comes to realize that she cannot have her father in this way and identifies with her mother she still values male sexual equipment over those of her self and her mother. Freud called this Penis Envy. This contempt for being female persists, according to Freud, until the girl grows up, marries and has her first child. It is giving birth to a child that awakens the woman to the value and power of the female sexual equipment. Today, most professionals reject this theory of female sex as nonsense.
Alternative theories assert that women resent their status because world wide men seem to hold all of the power. Of course, today in the United States and Europe this is no longer true. Recent research shows that women now occupy many of the seats of power in major corporations in the United States and that women in the major U.S. urban centers earn more that their male counterparts.
Therapists are Standing By to Treat Your Depression, Anxiety or Other Mental Health Needs
Ad
Another way of looking at this issue is to point out that hating one's gender is the same as hating one's religion, ethnicity, race or any aspect of the self. In other words it is an aspect of self contempt and self rejection. Why should someone hate their own selves? People who were severely abused either physically or emotionally as children emerge into adulthood harboring all types of self hate and low self esteem.
Yet another explanation for hating your gender is that this attitude and belief were role modeled for you by your mother or even by your father. We grow up identifying with role models and parents for an important part role modeling. If you mother hated her self and hated women she could have transmitted that attitude towards you. The same can be said of your father if he hated women and treated your mother with contempt.
The fact is that if these feelings that you are mentioning are interfering with your ability to work and function in the world it is advisable to seek therapy to help you resolve the problems. Hatred of your gender is just as harmful as any type of hatred whether if it is of the self or others. The reason for this is that hatred is never based on reality. There are lots of distorted thoughts and feelings that give rise to hate and rejection. You are encouraged to seek therapy as a way of making a better adjustment to life and the way you feel about men and women.
Best of Luck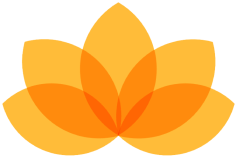 Myndfulness App
Designed to Help You Feel Better Daily
Download Now For Free
Ad