Question:
Sometimes I feel like I'm going crazy. I'm 18 years old, and I've suffered from depression for as long as I can remember. I have terrible mood swings; one minute I'm laughing and socializing and then next I want to curl up in a ball and hide forever. I continously have horrible thoughts about someone breaking in or someone I know having an accident. It consumes me, sometimes to the point of panic attacks. The thing that bothers me most is difficult to explain. It started in dreams, but now happens mostly when I listen to music. I can be sitting somewhere listening to a song or watching tv and everything is fine but within a matter of a few minutes I feel like I'm going out of my mind. Everything starts racing, like the whole world is in fast forward and I'm still in normal time. It feels like there are so many voices, from the tv, from the radio, from my head…so many that are yelling at me like I've done something wrong. I don't know how to make it stop when it happens, and it is one of the most frightening things I have ever experienced. When I was 16 years old I went to a psychologist, but my mom just stopped taking me. Now she jokes around about me killing myself and acts like everything I feel is just a joke. I desperately need, and want, help but I don't know what to do.
This Disclaimer applies to the Answer Below
Dr. Dombeck responds to questions about psychotherapy and mental health problems, from the perspective of his training in clinical psychology.
Dr. Dombeck intends his responses to provide general educational information to the readership of this website; answers should not be understood to be specific advice intended for any particular individual(s).
Questions submitted to this column are not guaranteed to receive responses.
No correspondence takes place.
No ongoing relationship of any sort (including but not limited to any form of professional relationship) is implied or offered by Dr. Dombeck to people submitting questions.
Dr. Dombeck, Mental Help Net and CenterSite, LLC make no warranties, express or implied, about the information presented in this column. Dr. Dombeck and Mental Help Net disclaim any and all merchantability or warranty of fitness for a particular purpose or liability in connection with the use or misuse of this service.
Always consult with your psychotherapist, physician, or psychiatrist first before changing any aspect of your treatment regimen. Do not stop your medication or change the dose of your medication without first consulting with your physician.
Answer:
The symptoms you describe do sound frightening and disruptive of your life. While they may not indicate anything really serious (panic for example), they might also be consistant with the beginings of a schizophrenia-like condition; a serious illness requiring medical treatment. Unfortunately, there is no way for me to know what might really be going on for you given the Internet medium. I think you should make it a priority to be evaluated by a psychiatrist (a physician who specializes in the treatment of mental disorders). A psychiatrist is not necessarily the best type of doctor to help you deal with more benign anxiety based problems (see a psychologist for that sort of thing), but they are absolutely the best people to treat the more serious problems like schizophrenia. Seeing a psychiatrist will be the best way to get a diagnosis, and to be on the fast track to effective therapy if your condition is serious.
I'm concerned about the possibility of schizophrenia becuase you describe hearing voices criticizing you, and because of your age (schizophrenia often begins in early adulthood). The most common form of schizophrenia, paranoid schizophrenia, is characterized by auditory hallucinations which frequently take the form of critical voices. Your mood swings are not by themselves indicative of schizophrenia but they can easily co-exist and are something that may require treatment in of themselves. Schizophrenia is a chronic neurological disease – but not one for which there is no effective treatment. There are powerful medications available today that are often remarkably effective in helping to keep hallucinations at bay and thought patterns on the straight and narrow. There are also good medications for helping one to manage mood swings. A psychiatrist is capable of prescribing medications for both conditions. With the aid of these medications, it is entirely possible that even with a serious condition like schizophrenia happening to you, that you could have a fairly regular life. If you don't believe me, check out what this guy has to say.
Regarding your mother who makes fun of your symptoms, all I can say is, "that sucks". Life is much better when parents don't let you down. But it does happen, and life goes on anyway. As an 18-year-old man or woman you have the ability to get yourself to see a doctor on your own without your parent's permission. It will cost a fair amount of money to do this (unless you are a student at which point you may have health insurance through your school, or if you are working and have health insurance through your work), and the medicines (if any are prescribed) will cost an arm and a leg too – but if you are really dealing with a serious mental/neurological illness like schizophrenia, or perhaps even bipolar disorder then the consequences of not getting early treatment (e.g., unchecked symptoms that can interfere with your life) are far worse than the costs associated with seeing doctors.
More "Ask Dr. Dombeck" View Columnists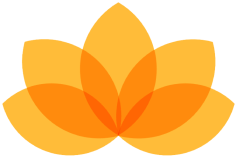 Myndfulness App
Designed to Help You Feel Better Daily
Download Now For Free
Ad