Good 14 Year Old Boy Becomes Freshman And Falls Apart
Question:
My son is a quiet 14 year old child. Very good student. After starting high school this fall he exibited some problems beginning with loss of appetite, stomach pain, and began not wanting to go to school. We saw his pediatrician and an internist that ruled out general health issues but suspected iritable bowel due to stress and prescribed for that. We also saw a psychiatrist that due to a similar bout of anxiety in the 6th grade prescibribed Prozac. After 6 weeks of titrating up to 30mg he was an animal. Anger, refused to go to school, and total disrespect. We took him to the hospital and had him put in an in house treatment program for these problems. We also had him changed from Prozac to Zoloft which had he was on for a year once before and it had helped. His anger subsided somewhat but his refusal to go to school is still there. The school has been wonderful in helping and we have been able to rule out bullying and relationship problems. Among friends he appears completely normal, he comes home or is brought to school he is almost panicked. He seems to have a big anxiety issue with school and he cannot communicate it. He is angry because we as parents have failed to help fix it. We offered to change schools to no avail. He also isn't able to communicate his feelings to anyone, family or professional. We still think he may be mis or under diagnosed and we may also be on not enough or wrong medication. I read the question here about the 13 year old with a similar problem although my son hasn't been diagnosed ADD. I know mental health isn't an exact science and changes are slow to happen with therapy or meds, but we are losing our son and don't know what to do.
This Disclaimer applies to the Answer Below
Dr. Schwartz responds to questions about psychotherapy and mental health problems, from the perspective of his training in clinical psychology.
Dr. Schwartz intends his responses to provide general educational information to the readership of this website; answers should not be understood to be specific advice intended for any particular individual(s).
Questions submitted to this column are not guaranteed to receive responses.
No correspondence takes place.
No ongoing relationship of any sort (including but not limited to any form of professional relationship) is implied or offered by Dr. Schwartz to people submitting questions.
Dr. Schwartz, Mental Help Net and CenterSite, LLC make no warranties, express or implied, about the information presented in this column. Dr. Schwartz and Mental Help Net disclaim any and all merchantability or warranty of fitness for a particular purpose or liability in connection with the use or misuse of this service.
Always consult with your psychotherapist, physician, or psychiatrist first before changing any aspect of your treatment regimen. Do not stop your medication or change the dose of your medication without first consulting with your physician.
Answer:
What is interesting about so many people who write in with questions about their children is the frequency with which they visit their pediatricians followed by visits to a psychiatrist. Physical illness is ruled out and, once the psychiatrist is seen medications are applied often (but not always) resulting in failure. Why??
The reason for the failure in cases similar to this one is that an important step has been skipped: a referral to a clinical psychologist who proceeds to do a battery of psychological tests in order to properly diagnose what is going on with the youngster.
This is what I recommend you do with your son in order that we can get to the bottom of the problem, know what we are dealing with and then recommend the proper medication and psychotherapy for the youngster and the family.
Some possibilities that may be causing your son to have problems are these:
Therapists are Standing By to Treat Your Depression, Anxiety or Other Mental Health Needs
Ad
1. He had difficulty in 6th grade and now as a High School Freshman. Both then and now he has to cope with a major transition in his life. Moving from elementary to Middle or Junior High School is anxiety provoking for a vast number of children because the schools are larger, more impersonal and very unfamiliar. In fact, during the first year of Middle School and High School grades tend to go downward for many students. This often happens during the first year of college as well. Life transitions are difficult for adults as well as children and are something we need to remember when dealing with our sons and daughters. The bottom line is that your son may be experiencing severe anxiety about his new and much larger school. Severe anxiety often provokes strong desires to avoid going to school and remain home instead. If this is the case it must be treated quickly so that he does not develop a full blown school phobia and even agoraphobia.
2. Another possibility is that there may be bullies at school who intimidate him and make him want to run away and avoid school.
3. A third possibility is that he is dealing either with a learning disability or reading problem that humiliates him and causes him to want to stay at home.
4. He may be placed in classes that are too difficult for him causing him serious anxiety and, thus, avoidance; or he may be in classes that are too easy and boring for him causing him to want to avoid school.
5. He may have a serious depression with low self esteem and the wish to stay at home.
However, we can engage in guess work forever about what is causing your son's problems. The only way to really know is to have him take a battery of tests with a clinical psychologist. Social Workers, Psychologists and Medical Doctors are supposed to work together as a team when dealing with children, adolescents and adults. Only through real team work can people get the type of service and results they seek and expect.
Please understand that I am not being critical of the pediatrician or the psychiatrist you went to. The problem is that even today many professionals seem to miss this step of testing and psychotherapy.
It is also my professional opinion that medication should be accompanied by psychotherapy for the patient, regardless of their age.
Conclusion:
Please have your son referred to a child/adolescent psychologist for testing and then, the appropriate medication (if needed) and psychotherapy.
More "Ask Dr. Schwartz" View Columnists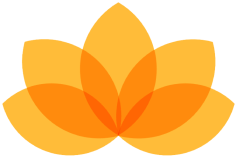 Myndfulness App
Designed to Help You Feel Better Daily
Download Now For Free
Ad