He's Distant. Is He Leaving Me?
Question:
I am so depressed and I have no idea what to do. Two years ago, I met the man of my dreams. My best friend. I have given him so much of myself. I love him with all of my heart. We live 2 states away. Getting closer hasn't been an option. About a year and a half ago, I made a huge mistake. I don't even know why. I listed myself on a dating site. I didn't want anyone else. I don't know why it happened. I've spent the last year and a half trying to prove myself to him.

Last night, my significant other told me I was making huge strides. However, because of our distance and lack of getting to see each other, while I've been moving forward in our relationship, he has been going backwards. And he does not see how our relationship will work. All he can think about is what I did a year and a half ago. He has yet to forgive me. I've been struggling with severe depression since I got on that site. I am losing everything that matters to me because of that one mistake. And he is giving up hope on us. He means more to me than anyone. I can't lose him. I'll snap. I don't know what to do. And my depression worsens each day. I go to counseling and l take Zoloft, Xanax, and Tegretol. I hate myself. I hate myself for screwing up. I would give anything to change it. He's put huge walls up and is becoming distant. I don't know what to do. I'm worried his leaving me is a short time away. I know he loves me. I just don't know why he is doing this.
This Disclaimer applies to the Answer Below
Dr. Schwartz responds to questions about psychotherapy and mental health problems, from the perspective of his training in clinical psychology.
Dr. Schwartz intends his responses to provide general educational information to the readership of this website; answers should not be understood to be specific advice intended for any particular individual(s).
Questions submitted to this column are not guaranteed to receive responses.
No correspondence takes place.
No ongoing relationship of any sort (including but not limited to any form of professional relationship) is implied or offered by Dr. Schwartz to people submitting questions.
Dr. Schwartz, Mental Help Net and CenterSite, LLC make no warranties, express or implied, about the information presented in this column. Dr. Schwartz and Mental Help Net disclaim any and all merchantability or warranty of fitness for a particular purpose or liability in connection with the use or misuse of this service.
Always consult with your psychotherapist, physician, or psychiatrist first before changing any aspect of your treatment regimen. Do not stop your medication or change the dose of your medication without first consulting with your physician.
Answer:
Before taking up the issue of your boyfriend, there are a couple of things that need to be established. First among these is that my best guess is that your Depresson started long before the present crisis. The reason I say this is that the nature of the medications you are taking seems to indicate that you have probably suffered depression for a long time whether or not you were aware of it. Tegretol is a mood stabilizer and can be used for Major Depression or for Bipolar Disorder. I have no idea of your diagnosis but am just indicating that you should not fool yourself into thinking that your problems stem from your boyfriend.
Second, there is no way of determining what the intentions of your boyfriend may be. I will say that the fact that the two of you live two states away from one another is almost diagnostic of some relationship problems you each may have, at least in my opinion. Geophraphical distance is a way for people to ensure emotional distance. Why would someone want emotional distance? The reasons vary but may include such things as having been hurt in the past, being afraid of emotional closeness, believing that a person is not deserving of real love, and these are just a few things.
You are beating yourself up for going onto an Online Dating service but I want to point out that there are reasons why you did so. Now, I cannot say for sure what your reasons may have been but I suspect that you were unhappy with this relationship and were looking for something better. In other words, it may be that a very healthy part of yourself was and is looking for a real and satisfying relationship with a man who is capable of being truly close to you.
I do not agree with you when you plead that you cannot live without this man. In actuality, you live without him most of the time because he is two states away. I would go so far as to suggest that you many experience him as being distant in many ways, and not just geographical.
Therapists are Standing By to Treat Your Depression, Anxiety or Other Mental Health Needs
Ad
Your priority, it seems to me, is to work on resolving and reducing your depression. Your feelings of self hatred also started long before this relationship. Once you start feeling better you may discover that you are wanting of something much more than you have so far had with this man.
Good luck to you.
More "Ask Dr. Schwartz" View Columnists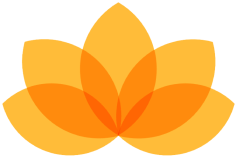 Myndfulness App
Designed to Help You Feel Better Daily
Download Now For Free
Ad