I Think My Mom Has Mental Health Issues Or Alzheimers
Question:
Hi,

my mom is 65. her dad died around 1977 at 67 of what we now think was Alzheimers (I was 12), he slowly lost his ability to remember anything, was ultimately committed and passed away a year or so later.

My mom has always been excessive compulsive (smoking, gambling) and a creature of habit, which is why none of us really thought anything of it when she slowly and continually started acted odder and odder over the last 10 years or so.

2 years ago she moved with my dad to live in an in-law with my youngest sister and her family in NC, and I haven't seen her much – until recently.

Therapists are Standing By to Treat Your Depression, Anxiety or Other Mental Health Needs

Ad

Now she is effectively agoraphobic, she only drives to 3 places, which are within 1 mile from the house. She smokes non-stop. She has lost significant weight in the last few years, and is skin and bones. She is now insisting that my dad and she move back to Boston, for no reason, which my dad can't financiallydo – nor does he have any desire as the grandkids are his joy in the world. My dad has been covering for my mom his whole life – literally staying with her early on because he knew she would be a problem for us, his children. She has never been able to get on an airplane. Since she was about 40, she will not go to a doctor (she believes if she isn't diagnosed with anything, nothing will be wrong).

Her behavior now has caused enormous strain on everyone in the household down south, and has finally made myself and my siblings step back and look at her logically.

I believe she either has a serious mental illness, possibly in addition to alzhemiers or some other physical brain issue. We all agree that something is very, very wrong and we need to have her diagnosed by the appropriate people – but we know she will not even consent to that.

I have the legal aspects understood, and my dad is willing to do whatever must be done. We are trying to figure out what type of professional is the best first line to begin this diagnosis, but it is confusing as how to determine that. I'm hoping you might offer suggestions on what type of professional we should seek, and then any suggestions on how to deal with the fact that she will never agree to go.

She hurt her back last year and couldn't physically move for several days. When my father phsyically forced her to go to the car and brought her to the doctor (not a hospital, a nice rural medical building), within minutes upon entering the waiting room, they had to medicate her because her heart rate became alarming. She will not go, period. Therefore we need to understand possible alternatives because not having her diagnosed and treated is not an option. As hard as it is, I will have her physically restrained if I must, but am looking for any other suggestions you might have – she really cannot even speak about it – she "can't" go – it wouldn't matter if she had a gun to her head, she just can't go. I don't know why, and she doesn't know why, she just knows she can't. It's the same with an airplane.

Thank you- I know this is too long and it probably won't be used, but I've been on the internet for 8 hours and simply can't find anything other than the law, which is not what I need. I appreciate even if you can point me somewhere.

Steve
This Disclaimer applies to the Answer Below
Dr. Schwartz responds to questions about psychotherapy and mental health problems, from the perspective of his training in clinical psychology.
Dr. Schwartz intends his responses to provide general educational information to the readership of this website; answers should not be understood to be specific advice intended for any particular individual(s).
Questions submitted to this column are not guaranteed to receive responses.
No correspondence takes place.
No ongoing relationship of any sort (including but not limited to any form of professional relationship) is implied or offered by Dr. Schwartz to people submitting questions.
Dr. Schwartz, Mental Help Net and CenterSite, LLC make no warranties, express or implied, about the information presented in this column. Dr. Schwartz and Mental Help Net disclaim any and all merchantability or warranty of fitness for a particular purpose or liability in connection with the use or misuse of this service.
Always consult with your psychotherapist, physician, or psychiatrist first before changing any aspect of your treatment regimen. Do not stop your medication or change the dose of your medication without first consulting with your physician.
Answer:
Fortunately or unfortunately you cannot legally restrain your mother. If she were threatening to commit suicide or murder or were behaving in a bizarre way and were a public nuisance you could call 911 and have her brought to the Hospital Psychiatric Emergency Room for evaluation. At most they could hold her for 72 hours to continue the evaluation. If they found nothing mentally wrong with her she would be discharged.
People have a right to refuse medical and psychiatric treatment and there is nothing anyone can do about it. If your father does not wish to move to back to Boston he can refuse to do so. Then it will be up to her about whether she will move or not.
Your only choice is to convince her to visit her Medical Doctor to have her examined. After all, she has lost a lot of weight and that is very worrisome. You can and should explain this to her and that it would calm your nerves and your worry if she would go to the Doctor. There is no need for her to go to the hospital and you can even assure her that she needs to see the MD and nothing else. You could even offer to go with her to the Doctor. You could ask the MD to give her a complete medical check up and to include an evaluation for Alzheimer's disease or some other disorder. By the way, unless your mother is forgetting things, losing things and finding it difficult to find common words while she is speaking, then I doubt she has Alzheimer's. Also, are you sure she is not drinking heavily. Much of her behavior could be explained by alcoholism.
You should consider that your Mom might have a serious health problem that is contributing to her recent behavior. That is another reason why she needs to see the MD for a complete health check.
However, if she still refuses to go to the Doctor, despite your best efforts, then there is nothing that can be done. To repeat, people have a right to have mental issues as long as they do not threaten themselves or others.
Perhaps you should review this with your Dad and see what he wants to do. He may hold more influence with her than anyone else in the family.
Finally, you, your Dad or both of you could speak to the family doctor and see what he or she thinks can be done. Probably, you Dad is your best bet. If they do not have an MD then it is time to get one and your Dad should do that anyway.
More "Ask Dr. Schwartz" View Columnists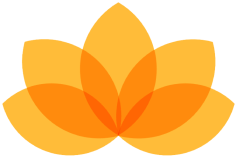 Myndfulness App
Designed to Help You Feel Better Daily
Download Now For Free
Ad