Question:
Dr. Dombeck, my brother is withdrawn, he hasn't left his apartment in the last 2 years and when he does speak its only one word answers (yes, no etc.). He is married and his wife says that god has chosen him to be this way, she talks for him because the both of them have a connection so she knows what he is thinking. She has been hospitalized for mental conditions twice in the past, she is very outspoken and protective of my brother. They have 5 children that have been taken away from them by children's services for abuse and other reasons. Children's Aid Society requested mental assessments for both of them, he will not comply with their requests and its almost been a year since he has seen his children. He is not doing any better now that he misses the children even more (I thought that he would come out of his shell for his children and speak up, but unfortunately he has not). Is there any way I can get him help? He really does have a speech problem and is hiding behind his belief. He firmly believes he doesn't have a problem, and his wife supports him fully. I have thought about having him committed or forced to get help.
This Disclaimer applies to the Answer Below
Dr. Dombeck responds to questions about psychotherapy and mental health problems, from the perspective of his training in clinical psychology.
Dr. Dombeck intends his responses to provide general educational information to the readership of this website; answers should not be understood to be specific advice intended for any particular individual(s).
Questions submitted to this column are not guaranteed to receive responses.
No correspondence takes place.
No ongoing relationship of any sort (including but not limited to any form of professional relationship) is implied or offered by Dr. Dombeck to people submitting questions.
Dr. Dombeck, Mental Help Net and CenterSite, LLC make no warranties, express or implied, about the information presented in this column. Dr. Dombeck and Mental Help Net disclaim any and all merchantability or warranty of fitness for a particular purpose or liability in connection with the use or misuse of this service.
Always consult with your psychotherapist, physician, or psychiatrist first before changing any aspect of your treatment regimen. Do not stop your medication or change the dose of your medication without first consulting with your physician.
Answer:
It seems likely enough that your brother and his wife both have some mental health issues going on. Your brother's house-bound status and withdrawn, uncommunicative style point to possible serious depression and anxiety problems, while his wife's history of multiple psychiatric hospitalization speaks for itself. The fact that conditions within the household were so poor that the state needed to remove the children reinforces the idea that there are serious and systemic problems going on.
I can sympathize that you want to help your brother, but good luck in getting him to accept help if he doesn't want to willingly participate in it. Proper treatment must be guided by accurate diagnosis. Accurate diagnosis is not possible without your brother first meeting with a doctoral level mental health professional. Even if a diagnosis is made and a treatment regime prescribed, it will not have any chance of working if he doesn't actively follow that treatment plan (e.g., take medicines as prescribed, meet regularly with his therapist, etc.). If your brother doesn't recognize that he has a problem and if he is not making himself into an acute danger to himself or to others (the criteria generally required for someone to be involuntarily hospitalized) than there is little that can be done to force the issue without violating the Constitution. As an old psychiatrist teacher of mine once remarked, in America patients are, in many ways, free to "die with their rights on".
Your best bet may be to 1) gently, over time, work on breaking through your brother's denial (making clear that you see him as ill and in need of assessment and treatment), and 2) educating him with regard to the nature and treatability of mental illnesses including depression, agoraphobia (a form of social anxiety that keeps some people house-bound for fear of panic attacks), psychotic behaviors that can include delusions (as in delusions of reading people's minds) (e.g., paranoid schizophrenia and the schizopreniform personality disorders (schizoid personality disorder and schizotypal personality disorder)), and Shared Psychotic Disorder ('folie a deux') (wherein one (relatively non-delusional) person comes to accept the delusions of another as real).
More "Ask Dr. Dombeck" View Columnists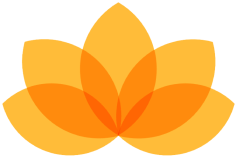 Myndfulness App
Designed to Help You Feel Better Daily
Download Now For Free
Ad