Homesick And Feeling Stuck.
Question:
In 2006 my husband and I made the decision to move out of Michigan for economic reasons. We ended up in Florida and then North Carolina where his sister moved when their family left Michigan as well. My mother and father-in-law both moved to Florida, then North Carolina with us.

It was after two car accidents and his family moving to NC that we decided to make the move. At the time I was not on speaking terms with my mother. After several years of strained relationship during her divorce recovery I cut it off the morning we left after her insinuations that I divorce my husband. She was in a man hating phase at that point.

We had our first child in 2008. When he was 3 months old I started to try to patch things up with my mother, with encouragement from my husband and brother. We finally visited Michigan since leaving last year. My aunt died last year as well.

Mom and I have grown much closer. I am currently pregnant with our second child. We visited Michigan again just last week. I spent years telling myself I hated that place, the snow, the people, but truthfully I long for it all. I do not like the south. I miss the chillier weather, black dirt(as opposed to red clay), and my extended family on my mothers side. I'm also very close with my husband's family.

Therapists are Standing By to Treat Your Depression, Anxiety or Other Mental Health Needs

Ad

I'm not sure what to do at this point. I know if we moved it wouldn't be for a couple years. I know my husband wouldn't make as much money, either. I also know staying here or going there is choosing for someone to miss out on their family. I want to see them more than twice a year. I know my mom will never move. She loves her home and is very close with my aunts and cousins that are remaining.

I feel trapped. I cry all the time. Coming home from a visit is torture. I'm told by my husband to move on and make peace, but I don't think he truly understands my heartache. The family he wanted all moved here. I know when I enter the work force again my time with my family will be even less.

Any advice? I feel like I'm grieving loss whenever we come home. I'm tired of hearing it's just because I'm pregnant. The same thing happened when I wasn't pregnant. Also know if my husband had a desire to make the move work we could. I've spent far too much time planning it out not to know. I don't want to be sad all the time, but I feel like I'm getting cheated.
This Disclaimer applies to the Answer Below
Dr. Schwartz responds to questions about psychotherapy and mental health problems, from the perspective of his training in clinical psychology.
Dr. Schwartz intends his responses to provide general educational information to the readership of this website; answers should not be understood to be specific advice intended for any particular individual(s).
Questions submitted to this column are not guaranteed to receive responses.
No correspondence takes place.
No ongoing relationship of any sort (including but not limited to any form of professional relationship) is implied or offered by Dr. Schwartz to people submitting questions.
Dr. Schwartz, Mental Help Net and CenterSite, LLC make no warranties, express or implied, about the information presented in this column. Dr. Schwartz and Mental Help Net disclaim any and all merchantability or warranty of fitness for a particular purpose or liability in connection with the use or misuse of this service.
Always consult with your psychotherapist, physician, or psychiatrist first before changing any aspect of your treatment regimen. Do not stop your medication or change the dose of your medication without first consulting with your physician.
Answer:
Making a decision is very difficult for many people. To decide is to commit oneself to a course of action. In the past, you seemed to have little difficulty with this. You and your husband moved away from Michigan for economic reasons. Given the economy in Michigan, it made sense to relocate where the job market was more promising. The fact that you and your mother were not on speaking terms made the move that much easier. You see, it's always easier to move away, divorce, leave a job, etc. if there is anger at another person.
However, things have now changed. You and your mother have grown close and you are going to have your second child. Naturally, your wish is to have your children be their maternal grandma. You also have pangs of homesickness that makes you want to return to Michigan. It also seems that since your relationship with mom has improved you want to live near her now. At the same time, your husband feels settled in North Carolina, has a decent paying job and is near his family. You are caught between the proverbial "rock and hard place." If your choice is to return to Michigan your husband will not be happy. If you remain where you are, you will not be happy. It's a real conundrum.
What makes choice so very difficult is that, in choosing one course of action, an alternative is given up. This is true with regard to selecting such things as a husband, automobile, house, suit, shoes, color paint for the walls, school to attend, an onward, ad infinitum. But, what if I make the wrong choice? What if I regret the selection I made and wish I took the other route? If there is a fork in the road, do I go left or right. If I go left, maybe the right turn would have been shorter, more picturesque?
However, there are ways to break the stalemate. You and your husband need to talk with each other. In having this discussion, both of you need to set some ground rules. One of them is that "what is best for the children and your marriage" should be your guide. In doing this, both of you need to carefully weight all the important factors that should go into the decision. Money, school system, each family of in-laws, and many others are important. Does that mean that, after weighing all the factors, the mutual decision may be to remain in North Carolina? Yes. But is could also result in moving back to Michigan. This needs to be a joint decision that will arise from neither one of you getting all you want.
Keep in mind that the two of you could make a decision based on conditions now but leave open the possibility of changing your minds in the future if many factors change.
I think that, what is most important that neither of you engage in recriminations if things do not turn out as you wish.
It is always possible for both of you to see a marriage therapist to help you work this out.
Best of Luck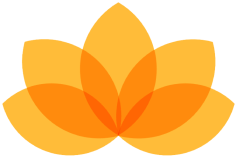 Myndfulness App
Designed to Help You Feel Better Daily
Download Now For Free
Ad