Hope For An Alcoholic Manic-Depressive
Question:
Is there any hope for an alcoholic manic-depressive person as far as a successful treatment. My girlfriend is on probation and with all the restrictions and her condition I guess it just got too much for her. She failed a drug and alcohol test after three months of successfully having a job and going to all her court order classes. She was diagnosed as a manic-depressive in 1992 and never was/wanted to go on any medication. When she gets in a depressed mood, at least once a week on the weekend, she starts drinking beer and things go down hill from there. Even to the point of wanting to commit suicide. Unfortunately, she is now in jail awaiting her court date and since she has violated probation there doesn't seem to be anyone who cares. I just got her to start going to a local mental facility and was just about to see a psychiatrist in a couple of days when this happen. It has been brought to the doctor's attention in the jail of her condition, but like I said since she wasn't on any medication or treatment, nothing has been done. Do you have any suggestions as to what I may do to get her the treatment she appears to need?
This Disclaimer applies to the Answer Below
Dr. Dombeck responds to questions about psychotherapy and mental health problems, from the perspective of his training in clinical psychology.
Dr. Dombeck intends his responses to provide general educational information to the readership of this website; answers should not be understood to be specific advice intended for any particular individual(s).
Questions submitted to this column are not guaranteed to receive responses.
No correspondence takes place.
No ongoing relationship of any sort (including but not limited to any form of professional relationship) is implied or offered by Dr. Dombeck to people submitting questions.
Dr. Dombeck, Mental Help Net and CenterSite, LLC make no warranties, express or implied, about the information presented in this column. Dr. Dombeck and Mental Help Net disclaim any and all merchantability or warranty of fitness for a particular purpose or liability in connection with the use or misuse of this service.
Always consult with your psychotherapist, physician, or psychiatrist first before changing any aspect of your treatment regimen. Do not stop your medication or change the dose of your medication without first consulting with your physician.
Answer:
Your girlfriend would be best off with a dual diagnosis treatment program, rather than individual mental health and substance abuse programs. Dual diagnosis is the term used to describe a persons' condition when they have a major mental illness (Bipolar Disorder qualifies), and a serious substance abuse problem. Individual treatment for substance abuse tends to be geared towards meeting the needs of most substance abusers, people who are addicts, but who mostly don't need to be on psychiatric medication to hold themselves together. Some substance abuse treatment programs (some AA groups come to mind) tend to be very literal about 'getting clean' and foolishly encourage their members to stop taking *all* sorts of drugs, legitimately prescribed ones as well. This won't work for a severe Bipolar patient, who simply must remain on psychiatric medications if she is to remain sane. In the same way, most treatment programs for mental illness tend to ignore substance abuse problems in their patients. You wouldn't believe how many physicians hand out Valium and other addictive medications that interact badly with alcohol to their patients, not thinking it through that someone addicted to alcohol really shouldn't have that much access to Valium (lest they transfer one addiction for the other, or simply use both at the same time and put their lives at risk due to overdose). A dual diagnosis program is designed from the ground up to treat the alcoholic bipolar patient (and other similar patients) in a more holistic fashion.
Good luck in finding a program for your girlfriend. Many such programs have closed recently due to budget cuts. If there is one around your area, your local community mental health center (or the doctors you've already been in contact with) should know about it. Here is hoping that she is able to get the help she so desperately needs.
More "Ask Dr. Dombeck" View Columnists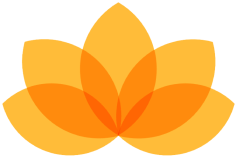 Myndfulness App
Designed to Help You Feel Better Daily
Download Now For Free
Ad