Are Some Patients Hopeless?
Question:
Do you think that some patients are hopeless? I have had psychotherapy, been hospitalized several times, had several diagnoses, am compliant with prescribed medications. The bottom line is that the really horrible times keep coming back, when I want to die and hurt myself. The pain, if you want to call it that, makes me want to put a bullet through my head. Sometimes I bang my head against the wall to try to make it stop. I try as hard as I can. I work full-time and take care of myself. Doctors and therapists seem to become judgmental. they'll say that I shouldn't feel the way I do, that I should "just get over it." One doctor told me there was no excuse for my being in therapy. Does this sound hopeless to you? Do you have any advice for someone who feels like she's tried everything? Thank you
This Disclaimer applies to the Answer Below
Dr. Dombeck responds to questions about psychotherapy and mental health problems, from the perspective of his training in clinical psychology.
Dr. Dombeck intends his responses to provide general educational information to the readership of this website; answers should not be understood to be specific advice intended for any particular individual(s).
Questions submitted to this column are not guaranteed to receive responses.
No correspondence takes place.
No ongoing relationship of any sort (including but not limited to any form of professional relationship) is implied or offered by Dr. Dombeck to people submitting questions.
Dr. Dombeck, Mental Help Net and CenterSite, LLC make no warranties, express or implied, about the information presented in this column. Dr. Dombeck and Mental Help Net disclaim any and all merchantability or warranty of fitness for a particular purpose or liability in connection with the use or misuse of this service.
Always consult with your psychotherapist, physician, or psychiatrist first before changing any aspect of your treatment regimen. Do not stop your medication or change the dose of your medication without first consulting with your physician.
Answer:
I am not intimate with the details of your case and so cannot know why you seem to be so stuck in your 'horrible times', or why the therapists and doctors you have dealt with have become judgmental. I can say that I'm sorry to hear that you are having such a rough time and that I hope you will not give up hope that positive change can be possible.
It sounds likely that you have a chronic and fairly severe form of mental illness (depression? bipolar disorder, thought disorder?, personality disorder?) that is fairly treatment resistant, at least with regard to conventional treatments. Such problems are difficult for anyone to manage. Providers who work with people in your situation sometimes find themselves throwing their hands up and 'blaming the victim' when the treatments they can offer fail to produce meaningful results. If you can put yourself into their point of view it may make sense why this would be so. People in healing professions generally go into those professions with the desire to help others. When they confront someone who they have difficulty helping it causes them to confront their own limitations, their own existential impotence. Some people (most people really) aren't graceful when forced to confront their own helplessness and so they engage in diversionary defensive strategies as a means of coping; they will blame the patient for not trying hard enough, or minimize the actual severity of the problem the patient by insinuating that the patient is over-dramatizing their symptoms. This is unfortunate, but it is also human nature. Doctors and therapists are, after all, still just regular human beings for all their desire to help others. The thing to do when confronted with this sort of thing (if you can manage it) is to forgive them for their failings and to try to find a doctor or therapist who has something else to offer you.
I see no reason that your situation is hopeless. There are likely to be treatments that your current crop of doctors and therapists may not have considered. For instance, with severe depression, when medications fail to be of use, sometimes electric shock therapy can produce results. But not every doctor does electric shock therapy; you might need a referral if this was a treatment that could be useful to you (only a doctor could tell you that!). In the therapy realm, maybe you have a personality disorder like borderline personality that is just difficult to work with for all parties, and you need to explore a form of therapy that is better designed to handle the chaotic intensity of that condition (such as Dialectical Behavioral Therapy). The thing to do is to get a definitive diagnosis of your condition, and possibly a second opinion diagnosis too (Hopefully both will agree). Good treatment stems from accurate knowledge of the nature of the problem. Once you have a definitive diagnosis, you will be in a position to work with doctors and therapists to identify potential treatments for that condition (or conditions). If your doctors are not qualified to administer all those different treatments, try to get referrals to other doctors and therapists who are.
Don't give up hope just because some of the people you are dealing with have been frustrated with your (seeming lack of) progress. Realize that you need not be cured of your symptoms in order to benefit from treatment. Even a partial lessening of the severity of your symptoms is worth fighting for.
Therapists are Standing By to Treat Your Depression, Anxiety or Other Mental Health Needs
Ad
More "Ask Dr. Dombeck" View Columnists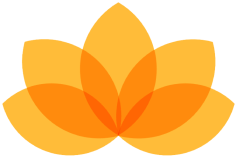 Myndfulness App
Designed to Help You Feel Better Daily
Download Now For Free
Ad