Question:
I got married 10 months ago to a man I thought was a normal, caring family man. As soon as the day we got married everything changed. I just thought he was stressed from the wedding. Now I am more concerned that there is a mental disorder. He has been making himself throw up for over a year now, telling everyone that he is sick and needs to see the doctor. He is very easily angered over stupid stuff. You have to walk on eggshells while around him. He can not control his anger with me or his daughter. He uses his daughter to give him affection that he lacks. He does not let his 9 year old daughter be a child, she must be an adult at all times, and take care of him emotionally when I don't. He tells me that I said stuff that I never say, and gets angry when I tell him I never said it. He tells other people I say stuff that I never said. His daughter really needs counseling, but he refuses to let her mother take her. Just a few days ago, her mother called and we talked for a long time, which is something we have never done. Come to find out, everything he tells her, he tells me the opposite concerning his daughter. e.g. He told me that her mother (who has full custody) kicked her out of the house and now she lives with us….the mother told me that she never kicked her out of the house, that my husband told her that she was staying with us, and wouldn't let her stay with her mother anymore. Whenever he talks to her on the phone he goes outside or in another room, I guess so I can't hear. And he always goes over there without me to talk to her mother too. I have reason to believe that he is a compulsive liar, among other things that I do not know what they are. Its tearing down myself and his daughter as a person, he must be in control at all times, must know where I am at all hours of the day, but he can be 2 or 3 hours late coming home from work and gets mad if I say anything. It is really affecting his daughter, and I'm afraid of what he will do to the mental health of our new baby girl. Please help me, I do not know what to do.
This Disclaimer applies to the Answer Below
Dr. Dombeck responds to questions about psychotherapy and mental health problems, from the perspective of his training in clinical psychology.
Dr. Dombeck intends his responses to provide general educational information to the readership of this website; answers should not be understood to be specific advice intended for any particular individual(s).
Questions submitted to this column are not guaranteed to receive responses.
No correspondence takes place.
No ongoing relationship of any sort (including but not limited to any form of professional relationship) is implied or offered by Dr. Dombeck to people submitting questions.
Dr. Dombeck, Mental Help Net and CenterSite, LLC make no warranties, express or implied, about the information presented in this column. Dr. Dombeck and Mental Help Net disclaim any and all merchantability or warranty of fitness for a particular purpose or liability in connection with the use or misuse of this service.
Always consult with your psychotherapist, physician, or psychiatrist first before changing any aspect of your treatment regimen. Do not stop your medication or change the dose of your medication without first consulting with your physician.
Answer:
My standard disclaimers apply – it is not possible or ethical to diagnose over the net. I have only fuzzy ideas about what might be wrong in your family. However, my counsel to you is that you trust your gut. If you think that something is dangerously wrong with your husband, then you are most likely right. What you describe him doing is not normal or healthy behavior, and very possibly could be evidence of one or more serious clinical problems.
Aside and apart from why your husband acts the way he does, the larger problem is that his behavior is abusive. It is unacceptable that your husband is lying to you and controlling your life. You state that he is tearing you and your daughter down as people – and this would seem to be correct. Don't let this happen to you. Don't let yourself be abused by this man. Life does not have to be about being mentally and/or physically abused.
There are a couple of things you can do to protect yourself and your children.
Locate the local women's shelter. Visit it so that you know where to go if/when your husband becomes violent. Also – get involved in the women's groups that are available at the shelter.

Marital therapy can be a safe place where you can begin to voice your objections to how you are being treated. See if your husband will accompany you to visit with a therapist. It doesn't sound like this will go over very well, but it is worth a try.

Raising your child in a household with an abusive man like this will harm your child. Unless things change for the better in your marriage within some reasonable period (maximum one year), I would say that you are best off getting out of it as soon as possible. Take your child and leave this poor sad dangerous man. Whatever challenges you will face will likely be better than living in fear for the rest of your life.
More "Ask Dr. Dombeck" View Columnists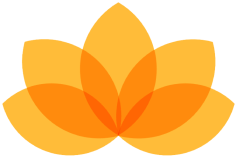 Myndfulness App
Designed to Help You Feel Better Daily
Download Now For Free
Ad