How To Explain Psychosis To A Boyfriend?
Question:
I am 40 now (female). In the last 20 years I had 3 psychotic experiences and also depression. I have tried to know my sickness in order to cope with it in a safe manner. After 5 years of therapy and medication I feel much better. In the last 10 years I lived alone in Germany and continued my education (after a 12 years pause). I am now a Ph.D. student. I use a light dose of medication and feel usually to be in a stable form. After 7 years pause in relationships with men, now I have a fear. If I find my soul mate, how can I explain him about my past? I think that for many people it is taboo if I speak about psychosis or psychiatry. It seems to me like a dilemma. How do you see and feel my problem? Thanks my dear.
This Disclaimer applies to the Answer Below
'Anne' is the pseudonym for the individual who writes this relationship advice column.
'Anne' bases her responses on her personal experiences and not on professional training or study. She does not represent herself to be a psychologist, therapist, counselor or professional helper of any sort. Her responses are offered from the perspective of a friend or mentor only.
Anne intends her responses to provide general information to the readership of this website; answers should not be understood to be specific advice intended for any particular individual(s).
Questions submitted to this column are not guaranteed to receive responses.
No correspondence takes place.
No ongoing relationship of any sort (including but not limited to any form of professional relationship) is implied or offered by 'Anne' to people submitting questions.
'Anne', Mental Help Net and CenterSite, LLC make no warranties, express or implied, about the information presented in this column. 'Anne' and Mental Help Net disclaim any and all merchantability or warranty of fitness for a particular purpose or liability in connection with the use or misuse of this service.
Always consult with your psychotherapist, physician, or psychiatrist first before changing any aspect of your treatment regimen. Do not stop your medication or change the dose of your medication without first consulting with your physician.
Answer:
It really made me smile to receive your email! It is heartening to see how successful you've been in managing your illness. Ph.D. school is a stressful environment, and yet you report that with the help of medication, therapy and a large amount of hard won self-knowledge (good for you!) you are able to hold yourself together well enough to work towards your degree. Good for you. Your concern is a normal one that many people with chronic illnesses (and many people without illnesses, as I think about it) have. It is so completely normal to fear that those we love or rely upon in some way might abandon us. This fear becomes compounded when we know we aren't entirely 'normal', but this lack of 'normalness' isn't immediately apparent. Did you see the recent funny movie "Deuce Bigalo, Male Gigolo"? The plot of this movie revolved around a man who pretended to be a high-class gigolo and was ashamed of his real occupation (fish-tank cleaner), and a woman he meets in the course of his work who is beautiful, but handicapped (she has only one leg, but masks this lack with a realistic looking prosthetic leg). In the course of the story both characters come to understand that they don't have to be ashamed of their failings, and can be in love with one another despite them. The moral of this movie applies to you, I think, and to all of us. You're afraid that you might grow to love someone and that they might reject you if they learn of your controlled but always present illness. Despite this fear, however, I say, the way to solve the dilemma you face (between loneliness and rejection) is to pursue relationships as your heart desires them. There is no real way to not feel the fear you are feeling, because it is normal 'existential' fear (of abandonment). You can only decide whether you want to be paralyzed by that fear, or not. The decision is between which is more painful to you – being lonely and unfulfilled, or risking rejection. Most great minds who have considered this problem have concluded that it is far better to risk rejection, than to live a lonely life. "It is better to have loved and lost, than never to have loved at all". Unfortunately, there is real prejudice against mental illness across most all societies. At the same time, there are many people out there with open minds who are either not prejudiced in this manner, or are open minded and able to learn based on experience. Although there are many men who might reject you if they knew about your illness, there are also many men out there who will not. I say – act in spite of your fear. Don't hesitate to accept dates with men you are attracted to. If a relationship grows to be reasonably strong, you'll ultimately want to tell your partner about what you are dealing with. If he loves you, he may very well hang around to be with you despite your 'terrible' revelation. Best of luck to you.
More "Ask Anne" View Columnists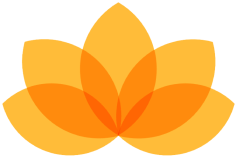 Myndfulness App
Designed to Help You Feel Better Daily
Download Now For Free
Ad