Question:
My question is kinda hard. I'm 33yrs old. Since 12 I used to hear this voice. It started out as something small, but, as time went on, it grew louder and more understandable. I was bought up learning the golden rule to treat others as you would want to be treated. Well, my problem comes from when I go to work the voice in my head starts talking. It tells me to just slaughter everything living in the building. Shear blood and carnage is what I crave. Horror flicks, gun fight movies and so forth. I have always been an artist and when I was about 14 I named my voice. I couldn't turn to anyone for help because I was told by my father that nothing was wrong with me. I love to help people and people enjoy my company. But when I am around them the voice tells me things to the point where I throw up. Now after so many years I can't help it. Now it shows me images of my friends and other people that I see twisted, broken, bloody and torn apart. The images in my mind seem so real that I can't sleep. I don't have any friends and moved away from my family in fear that I might do something horrible. I've tried killing myself three times but with no success. Obviously, I know that hurting myself isn't the answer but I don't know what I can do. I can't afford a doctor because, basically, I'm poor. I can't focus and my own son is with his abusive mother. I can't even afford a lawyer to save him. I thought about selling drugs but even the drug dealers won't mess with me because I'm too smart to be doing that. I should be in school or something. I swear I couldn't make this up if I tried. The voices are now all the time. TV and music don't help, and neither does meditation, yoga, hot showers, or cold baths. Nothing works. I want to be a part of society again and be who I really am. Sometimes I even talk with the other voice. Tell me straight, doc, and jokes aside, am I going insane or am I just a loser in life? I can't help it but I just can't take my own life. What am I living for? The only thing that I can remember is my mother telling me that I was destined to be great. The next time I heard it was in a church in Savannah Ga. The last time was my girlfriend telling me that was about two days before my child support hearing. I just don't know where to turn. Please help Doctor Schwartz.
This Disclaimer applies to the Answer Below
Dr. Schwartz responds to questions about psychotherapy and mental health problems, from the perspective of his training in clinical psychology.
Dr. Schwartz intends his responses to provide general educational information to the readership of this website; answers should not be understood to be specific advice intended for any particular individual(s).
Questions submitted to this column are not guaranteed to receive responses.
No correspondence takes place.
No ongoing relationship of any sort (including but not limited to any form of professional relationship) is implied or offered by Dr. Schwartz to people submitting questions.
Dr. Schwartz, Mental Help Net and CenterSite, LLC make no warranties, express or implied, about the information presented in this column. Dr. Schwartz and Mental Help Net disclaim any and all merchantability or warranty of fitness for a particular purpose or liability in connection with the use or misuse of this service.
Always consult with your psychotherapist, physician, or psychiatrist first before changing any aspect of your treatment regimen. Do not stop your medication or change the dose of your medication without first consulting with your physician.
Answer:
What you are describing is no joking matter. You are in a lot of emotional turmoil and believe you have no place to turn for help. Let me assure you that there is help even though you have no money.
The voices you hear are symptomatic of some type of illness. Possibly, you are suffering from some type of psychosis that is causing you to hear these things. Understand that these voices are what we call hallucinations. Basically, hallucinations are caused by a type of chemical imbalance in the brain. The fact that you have heard a voice from age 12 and onward points to the fact that this is a psychiatric problem.
Please dismiss the term you used "going insane." If there is even such a thing as "insane" it would not apply to you for the simple reason that you are aware that you are hearing voices. There are people who believe the voices are real and not someting false that they are hearing. So, you are way ahead of the game. In other words, you can be helped.
Because you do not have money and do seem to have a psychosis (I am guessing. Please remember, I do not know you and cannot diagnose over the Internet) you probably qualify for Emergency Medicaid.
Therapists are Standing By to Treat Your Depression, Anxiety or Other Mental Health Needs
Ad
What you need to do is go to the emergency room of your local hospital and report the facts that 1. You are suicidal, 2. Have made several suicide attempts, 3. Are hearing voices that tell you to do violent things. Let them know that you are so upset by the voices that you are liable to succeed at suicide the next time. By the way, I fear that it is true, even though you are afraid.
You should be admitted to the hospital or moved to a hospital with psychiatric facilities. Then, they will get you started on medications that will help lower or eliminate the voices. They will also apply for Medicaid in order that the hospital will be reimbursed. It is entirely possible that you will qualify for disability and that will give you Medicare and a monthly income, at least, on a temporary basis.
It is likely and most probable that the hospital will do a physical examination on you to be certain that nothing physical or organic is causing the voices. That can happen. Actually, you will be fully evaluated to determine what is causing your symptoms.
Suicide is never the answer and, with modern medications, you can be helped. Remember, you also have a child that needs you and, once you are feeling better, you can do the work you want to do and become the real person you wish to.
One more thing: When you go to the hospital, you must impress on them, as you have on me, how very serious your condition is, including the voices and what they tell you and the suicide attempts. I am NOT sure you are free from suicide attempts and you need to let them know just how hopeless you really feel.
If you feel you cannot go to the hospital alone, have a friend come with you. If that does not work, then call 911 and tell them of your wish to commit suicide.
Help is available.
I want to wish you the very best of luck and I know that you can be helped to get on the right road in your life.
Dr. Schwartz 
More "Ask Dr. Schwartz" View Columnists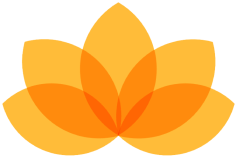 Myndfulness App
Designed to Help You Feel Better Daily
Download Now For Free
Ad