How To Handle An Employee Who Tells Obvious Lies
Question:
My husband and I own a small business. We typically have no more than 2 employees at any given time. We recently had to terminate an employee because we could no longer trust her. On several occasions, she has told lies to justify some very major mistakes she has made on the job. In the 2 most serious instances we had complete and unquestionable proof of her lies, but when confronted she would still insist that somehow our proof must be wrong and that she is certain she is telling the truth.

She seems to have no regard for how her actions might affect the business, and in fact, seems shocked and surprised that she is even being reprimanded for the screw-ups let alone the lying that accompanied them. She became extremely defensive when told that we did not believe her. She was employed for less than 3 weeks and we were well within our rights to terminate her at this time.

However, since she appears to have a serious personality disorder, we feel it is likely that she will continue to be a "problem" for us. She has not returned her keys as she promised, and is threatening us in attempting to get her final paycheck prior to the end of the payroll period. We have fears that she may attempt to sabotage our business in some way to get back at us for what she evidently views as a wrongful termination.

How should we handle this situation? We would like to disentangle ourselves from this person as completely as possible without provoking her further. Since she appears to be living in a separate reality from the rest of us, we are at a loss! Please help!

Therapists are Standing By to Treat Your Depression, Anxiety or Other Mental Health Needs

Ad
This Disclaimer applies to the Answer Below
Dr. Schwartz responds to questions about psychotherapy and mental health problems, from the perspective of his training in clinical psychology.
Dr. Schwartz intends his responses to provide general educational information to the readership of this website; answers should not be understood to be specific advice intended for any particular individual(s).
Questions submitted to this column are not guaranteed to receive responses.
No correspondence takes place.
No ongoing relationship of any sort (including but not limited to any form of professional relationship) is implied or offered by Dr. Schwartz to people submitting questions.
Dr. Schwartz, Mental Help Net and CenterSite, LLC make no warranties, express or implied, about the information presented in this column. Dr. Schwartz and Mental Help Net disclaim any and all merchantability or warranty of fitness for a particular purpose or liability in connection with the use or misuse of this service.
Always consult with your psychotherapist, physician, or psychiatrist first before changing any aspect of your treatment regimen. Do not stop your medication or change the dose of your medication without first consulting with your physician.
Answer:
On a totally practical level, there are two things you can do in order to disentangle yourself from this person. The first is to inform her that she will not receive her final pay check until she returns the key. In my opinion, you must stand your ground on the key for pay check issue. By the way, keep a written record of any communication between you and her and do not dispose of the proof you have of her misdeeds. If and when she returns the key immediately give her the check even if it's before the pay period. If she makes any threats keep a record of them in the event you have to go to the police. to repeat, it is a good idea to speak to an attorney and have one handy for future possible employee problems.
If she fails to return the key change all the locks on the business. I know that is inconvenient but it may be necessary.
If you have to call the police or take legal action against her, another option, do not use psychological terms like "personality disorder." You are not a psychologist and any lawyer will tell you that you have no legal grounds for making a diagnosis. You have solid proof of her misdeeds and that is all that is necessary.
Most important is this: I am giving advice based on the idea that it is important that you feel empowered in dealing with the situation rather than feeling intimidated. You have all of this legal recourse and you must keep that in mind.
Best of luck
More "Ask Dr. Schwartz" View Columnists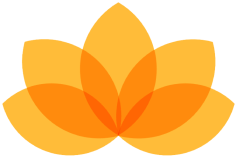 Myndfulness App
Designed to Help You Feel Better Daily
Download Now For Free
Ad