How To Help Our College Age Son With Depression And Addiction
Question:
Our son came home from college over this past summer and, under our scrutiny, 'fessed up to having dropped out of all of his classes the 2nd half of his freshman year and summer classes. This was shocking to us and enormously disappointing since that meant that he had lied to us for almost a year. We understand now that it was from shame. He had been a top student, athlete and most likely to succeed. He told us that he had been suffering from severe depression as diagnosed by a local Psychiatrist and was seeing a psycotherapist weekly. We told him that that was great and that we'd see if he could maintain his standing at school for the fall quarter. He managed to get pretty good grades and is now home for winter break.

He expressed to us, while still at school, that one of the hardest things for him was to not drink or party with his friends. He lives in a fraternity house which seems to be a never ending party. Now, he comes home and we find that he is indeed drinking. Then, I found drugs in his bag (mushrooms).

Where do we go from here? Do we send him back to school? Help!
This Disclaimer applies to the Answer Below
Dr. Schwartz responds to questions about psychotherapy and mental health problems, from the perspective of his training in clinical psychology.
Dr. Schwartz intends his responses to provide general educational information to the readership of this website; answers should not be understood to be specific advice intended for any particular individual(s).
Questions submitted to this column are not guaranteed to receive responses.
No correspondence takes place.
No ongoing relationship of any sort (including but not limited to any form of professional relationship) is implied or offered by Dr. Schwartz to people submitting questions.
Dr. Schwartz, Mental Help Net and CenterSite, LLC make no warranties, express or implied, about the information presented in this column. Dr. Schwartz and Mental Help Net disclaim any and all merchantability or warranty of fitness for a particular purpose or liability in connection with the use or misuse of this service.
Always consult with your psychotherapist, physician, or psychiatrist first before changing any aspect of your treatment regimen. Do not stop your medication or change the dose of your medication without first consulting with your physician.
Answer:
You and your husband are facing a very difficult situation with your son. Many first year college students experience great difficulty adjust to school during their fresman year. This happens regardless of how smart and high achieving they were in High School. What is an added complication for your family is that you son is not only abusing alcohol but drugs as well.
Joining a fraternity often makes drinking attractive for these young people. There is a lot of pressure to conform from within the fraternity. While the colleges and universities have established rules and regulations with regard to how fraternities and sorority behave, there remains lots of improper behavior, especially in this area of drugs.
I believe you have every right to question whether or not your son should return to school. His behavior at the College indicates that he is having multiple problems coping be away from home, dealing with socialization at school and making certain that he gets to classes on time. College tuition is very expensive and it is a huge waste of your money and any scholarship monies he may have won, for it all to be frittered away by his missing classes.
It is entirely possible that he is just not ready to attend college away from home. Therefore, it would make sense for him to start a new school, live at home and commute to classes.
Therapists are Standing By to Treat Your Depression, Anxiety or Other Mental Health Needs
Ad
There are advantages to this type of plan: He could see a psychiatrist and psychotherapist near home and continue to get psychological help for his problems. In addition, he could and should attend Alcoholics Anonymous to help him stay away from drugs. Finally, when he demostrates that he is capable of handling school and his life, without getting "high," he could then return to the same or another college away from home.
It goes without saying that you and your husband need to sit down with your son and discuss this. If he objects to this plan, you can remind him that he has lost an entire year of school and all of that hard earned money is "down the drain." If need be, but, only IF, you can get tough with him and let him know in no uncertain terms that you will not pay for his return to school until such time as he shows that he is truly ready: Psychiatry, Psychotherapist, Drug and Alcohol counseling.
I do not want to end on a negative note. In my opinion, your son has shown some good judgement through all of this. As examples, he did go and get himself help and does seem to be aware that he has problems. When you talk to him it may even come as a relief that you are giving him an alternative to going back to the same school.
Of course, all of this is in my opinion. All of you might ask for a consultation with a licensed clinical psychologist in your area and that could help with the best possible options.
Best of Luck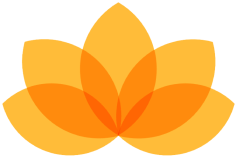 Myndfulness App
Designed to Help You Feel Better Daily
Download Now For Free
Ad