Question:
My 14 yo step-daughter is a hypercondreact. She always (everyday) complains of a headache. unless things are going her way. I know it is an attention thing, but what should I do about it? Normally we ignore it, hoping she will grow out of the phase, but it has been 2 years now. and it is not just headaches, some days she tries "toe" hurts, stomach hurts, her knees are weak….. Her new thing (last 3 months) have been she says she needs glasses. We had her eyes checked almost a year ago and she has 20/20. Is this mental? What should we do in this situation. The constant complaining is driving us nuts! If she hurts her arm in gym (or else where – basketball), she puts a bandage on, and complains non stop. We have tried all mean of giving her positive attention (not babying her problem) but good attention in other areas of life, but it is not working. SHE IS 14 YEARS OLD. If we go and do something she loves to do, her arm is miraculously healed! PLEASE HELP!
This Disclaimer applies to the Answer Below
Dr. Dombeck responds to questions about psychotherapy and mental health problems, from the perspective of his training in clinical psychology.
Dr. Dombeck intends his responses to provide general educational information to the readership of this website; answers should not be understood to be specific advice intended for any particular individual(s).
Questions submitted to this column are not guaranteed to receive responses.
No correspondence takes place.
No ongoing relationship of any sort (including but not limited to any form of professional relationship) is implied or offered by Dr. Dombeck to people submitting questions.
Dr. Dombeck, Mental Help Net and CenterSite, LLC make no warranties, express or implied, about the information presented in this column. Dr. Dombeck and Mental Help Net disclaim any and all merchantability or warranty of fitness for a particular purpose or liability in connection with the use or misuse of this service.
Always consult with your psychotherapist, physician, or psychiatrist first before changing any aspect of your treatment regimen. Do not stop your medication or change the dose of your medication without first consulting with your physician.
Answer:
You've got yourself a problem child there. I don't have any magic bullets to recommend to you, except to say that psychotherapy of some sort – I'm envisioning something ideally family focused (as your daughter is not acting out like this in a vacuum, but rather in the context of your family), but also practical (perhaps with a behavioral parent training component where a therapist can help you to learn practical strategies to punish bad behaviors and to reward good ones – is definitely indicated. Getting professional help from a behavioral child-oriented psychologist is recommended. Using reward and punishment to shape a child's behavior is a very delicate business and easy to mess up. The risk is that you'll put out a lot of effort in trying to put together a program and it won't work all that well if you get it wrong. For instance, you must pick rewards and punishers with great care, always making sure that what you use as a reward is truly rewarding to your daughter, and that what you use as a punishment is truly aversive (but not damaging) to your daughter. You have to do this work as soon as possible, because the older she gets, the more independent of your control she will become.
The other side of the story is that you should also not take the weight of the world on your shoulders if you can avoid it. You are only the parents of this girl. You are not God. She has free-will- freedom to make good, life affirming decisions and also stupid self-destructive ones. You have a responsibility to do as much as you can to show her proper ways to behave, but you can't ultimately force her to do anything she isn't ready to do. Two old sayings come to mind:
"You can lead a horse to water but you can't make him drink"

"God, grant me the serenity to accept the things I cannot change, courage to change the things I can, and the wisdom to know the difference" Good luck.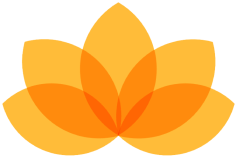 Myndfulness App
Designed to Help You Feel Better Daily
Download Now For Free
Ad