I Feel Ugly And Smell And Smell Down Below. Is This Normal?
Question:
I am in my early fifties and have been married for over 30 years. I guess we have had an OK sex life but as I only have ever been with my husband I have nothing to compare it with. My husband has always enjoyed a "quickie" in the mornings which is essentially sex without him having to bother to arouse me, and for many years I went along with this just to keep him happy. However, about 5 years ago I found he had a string of affairs and one-night stands which had taken place over the previous 20 years. We almost split up but then decided to give it a go as our family are really important to us, none of the women meant anything to him and he was adamant that he would give up on this lifestyle. I believe he has done this – it was enough that he nearly lost me and his family so I don't think he will risk it again. Sorry I am being very long-winded here!! Anyway, for a while after I found out our sex life was fine, but as I have regained confidence I have begun to question some of our sexual practices which seem to be about his needs and nothing to do with mine. This morning "quickie" thing comes into this category and I now want him to at least try to arouse me so that I can have some pleasure from this too. He says that I smell in the mornings and so he doesn't like arousing me!! (I expect you were wondering when I was going to get around to the question, weren't you?) I think he is probably right and I do smell – it is something I have become aware of more recently (as I get older, maybe?) despite having showers last thing before I go to bed. I know I can always get up and shower (and I do!) but this rather spoils the moment and I find myself thinking about all the other women who didn't have to do this but who didn't apparently smell!! Is this smelling as I get older normal and is there anything I can do about it? I feel so ugly and it is making me feel like I don't want sex at all. Also, I feel full of resentment about the other women. I don't really know whether this is a physical problem or a mental one. Please help me!
This Disclaimer applies to the Answer Below
Dr. Schwartz responds to questions about psychotherapy and mental health problems, from the perspective of his training in clinical psychology.
Dr. Schwartz intends his responses to provide general educational information to the readership of this website; answers should not be understood to be specific advice intended for any particular individual(s).
Questions submitted to this column are not guaranteed to receive responses.
No correspondence takes place.
No ongoing relationship of any sort (including but not limited to any form of professional relationship) is implied or offered by Dr. Schwartz to people submitting questions.
Dr. Schwartz, Mental Help Net and CenterSite, LLC make no warranties, express or implied, about the information presented in this column. Dr. Schwartz and Mental Help Net disclaim any and all merchantability or warranty of fitness for a particular purpose or liability in connection with the use or misuse of this service.
Always consult with your psychotherapist, physician, or psychiatrist first before changing any aspect of your treatment regimen. Do not stop your medication or change the dose of your medication without first consulting with your physician.
Answer:
It took you a long while in your E. Mail question to arrive at the fact that you do feel resentment about your husband having affairs. I do not know how you could avoid feeling resentment. In fact, as I read your message it occurred to me that you too easily "cave in" to what your husbands wants and ignore what you want.
First, how do you know that he has stopped the affairs? Did the two of you go to marriage counseling about this? Do you really trust him? I imagine that you must have felt both angry, hurt and very betrayed for what he did. Also, it does seem "nervy" of him to go out and have affairs while complaining that you smell. It is also amazing that you were willing to accept "quickies" all of those years without getting any satisfaction for yourself.
Some sex education for you:
1. For men, the testosterone levels rise in the morning and that is why many men prefer sex in the morning. However, there is no reason for it to be "quickie" and there is no reason why sex has to take place only during the morning.
Therapists are Standing By to Treat Your Depression, Anxiety or Other Mental Health Needs
Ad
2. According to the sex expert, Dr. Ruth Westheimer, men and women sometimes want quickies and sometimes want to full course meal. There is no reason for one thing all the time and, quickie or not, each person has a right to feel satisfied…and that means having an orgasm.
3. Smell:
People, men or women, do NOT smell more as they age.
Men and women both smell and the odors of the genitals, men and women, are what are referred to as pheromones: they are turn-ons. In other words, men like the way female genitals smell and women like the way male genitals smell.
However, if someone has some type of infection then, yes, they may have an unpleasant smell. I cannot imagine having a genital or urinary tract infection with only a smell and no other symptoms. Other symptoms can include itching, dryness of the skin, rash, etc.
Assuming that you are healthy and I am making that assumption, then your husband does not like the smell of female genitals: yours or other women. That means he does not like to give oral sex, to you or any other woman.
What I am saying is that you are too ready to blame yourself for things and not him. However, I must admit that you are waking up and you are correctly demanding sexual satisfaction for yourself.
If you have any doubts about your genital health, then go to the gynecologist and that is something you should do anyway.
stop believing your husband and stop having sex only the way he wants it. There is nothing wrong with evening sex, afternoon sex and any other time. Also, you have every right to demand longer sex and you have every right to demand an orgasm.
Good luck
More "Ask Dr. Schwartz" View Columnists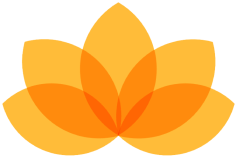 Myndfulness App
Designed to Help You Feel Better Daily
Download Now For Free
Ad