Question:
Is that question contradictory? To be afraid of being mad? If I were mad would I know it? I've become increasingly unfamiliar with my surroundings. Life is surreal in the sense that it is unbelievable, dream-like, to sound cliche. I am sure I will be murdered. So sure that I arm myself. I have developed what most MDs would consider to be serious OCD to ensure that I am aware of even the slightest change to my surroundings.

I have had no trauma in my life. No one close to me has died. I'm upper middle class, well educated and healthy. I have friends, family and success, so, there is no psychological explanation for this.

There is something wrong with me. Some being has attached itself to me. I don't know it's intentions but they seem ominous, because why would this being follow me in the dark- where I'm vulnerable and wary of it? Why does it cause increasing anxiety in me and grow in stature in precisely week long intervals? What is happening? I'm sober. I drink less than a normal 21 year old college student and I never do drugs. Why has this thing started to develop a face?

Please explain this to me before it gains a true identity.

Sincerely, frightened stranger

Therapists are Standing By to Treat Your Depression, Anxiety or Other Mental Health Needs

Ad
This Disclaimer applies to the Answer Below
Dr. Schwartz responds to questions about psychotherapy and mental health problems, from the perspective of his training in clinical psychology.
Dr. Schwartz intends his responses to provide general educational information to the readership of this website; answers should not be understood to be specific advice intended for any particular individual(s).
Questions submitted to this column are not guaranteed to receive responses.
No correspondence takes place.
No ongoing relationship of any sort (including but not limited to any form of professional relationship) is implied or offered by Dr. Schwartz to people submitting questions.
Dr. Schwartz, Mental Help Net and CenterSite, LLC make no warranties, express or implied, about the information presented in this column. Dr. Schwartz and Mental Help Net disclaim any and all merchantability or warranty of fitness for a particular purpose or liability in connection with the use or misuse of this service.
Always consult with your psychotherapist, physician, or psychiatrist first before changing any aspect of your treatment regimen. Do not stop your medication or change the dose of your medication without first consulting with your physician.
Answer:
The title of your E. Mail alone, makes it clear that you are worried: "I'm Scared I'm Mad." It is a very creative way for you to describe your situation. In fact, I find your entire E. Mail to be quite poignant.
There are a number of things that might explain what is happening to you. I will describe these but strongly encourage you to see a clinical psychologist so that you can receive the correct diagnosis and receive the appropriate type of treatment.
The dream like state you describe, along with its surreal characteristics might point to some type of dissociative disorder. There are several types of this disorder but they all involve a feeling of depersonalization along with the dream like quality you talk about. Certainly, the feeling that your surroundings are unfamiliar to you are one aspect of a dissociative disorder.This is also indicative of a fugue which can be accompanied by some amnesia. This can have a kind of sleep walking quality to it.
Another possibility these symptoms might point to is the start of a psychotic disorder. The thoughts about your potential murder combined with your arming you self are suggestive of paranoid thinking. Paranoia is a delusional pattern of thinking not based in reality. Your careful checking might be part of this paranoid fear. Perhaps the "being" that has attached itself to you is also part of delusional thinking.
It is important to consider that these the things you are experiencing are part of a severe anxiety disorder with an accompanying OCD. Many of the symptoms described above can fit into this diagnostic category. When fear and depression are severe enough people experience all of what you describe.
I want you to understand that there need not be any family history or trauma for this to happen. The stress of being in school, preparing for the future and coping with friends and girl friends, not to mention the economy, are more than enough to trigger these symptoms.
You really need to see a psychologist in order to get a clear and accurate picture of what is interfering with your life. Arming yourself may be your right as a citizen but its not a healthy way to deal with your fears. There is help for you. Please go for that help as soon as possible in order that you deal with whatever it is and move on with your life.
Best of Luck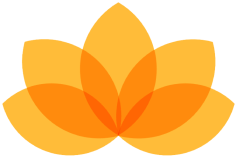 Myndfulness App
Designed to Help You Feel Better Daily
Download Now For Free
Ad