Question:
I have to start by thanking you for this service I have been looking desperately for an answer to my confusing mind. and it's amazing and rare to find people like you. I am a chronic depressed person with high level of anxiety and have many symptoms of the borderline disorder specifically the lack of identity.. I am 28 years old but I don't know who I am, I don't know what I want, I don't where I am going.. I work as a customer service representative with the lowest quality of people where I have to show all respect and super empathy.. I don't have the energy to listen to my family or friends after all those customers vent on me and it's emotionally draining… I met this guy who is interested in me for the sake of marriage, we started going with each other and I was really put off by he has psychological back ground that is full of depression, panic attacks, anxiety.. and it scares me. I think to myself that I might accept this person who needs support desperately and I don't know if I have the capacity to cope with roller coaster mood and reactions I didn't not open up to this person about my emotional struggles mainly because I don't trust him, he talks too much and he shares his deep self so easily with many people, he is hyper sensitive and me too. he needs someone to listen to him and so do I. he needs to be loved and accepted and so do I. we have similar desperate unmet needs and I am afraid both of us will be disappointed. my problem is that I try to sacrifice and go the extra mile with him but I always feel he is too selfish.. and I don't know what to do.. would that ever change if gets cured? my question is taking into consideration that I have limited options because of my community, is it wise to give him the full background about me? would our mutual struggles be a solid background that we can understand each other and build up each other? or is it better to choose a healthy person relatively.. but no one is perfect anyway and I will have to cope with someone's imperfections.. so is it wise to give this person a real chance.. would I think about him differently if one day I got healed and cured.. he needs to be taken care of, as much as I desperately do.. will our same needs and similar struggles repel us from each other.. can I get some advice? with all appreciation
This Disclaimer applies to the Answer Below
'Anne' is the pseudonym for the individual who writes this relationship advice column.
'Anne' bases her responses on her personal experiences and not on professional training or study. She does not represent herself to be a psychologist, therapist, counselor or professional helper of any sort. Her responses are offered from the perspective of a friend or mentor only.
Anne intends her responses to provide general information to the readership of this website; answers should not be understood to be specific advice intended for any particular individual(s).
Questions submitted to this column are not guaranteed to receive responses.
No correspondence takes place.
No ongoing relationship of any sort (including but not limited to any form of professional relationship) is implied or offered by 'Anne' to people submitting questions.
'Anne', Mental Help Net and CenterSite, LLC make no warranties, express or implied, about the information presented in this column. 'Anne' and Mental Help Net disclaim any and all merchantability or warranty of fitness for a particular purpose or liability in connection with the use or misuse of this service.
Always consult with your psychotherapist, physician, or psychiatrist first before changing any aspect of your treatment regimen. Do not stop your medication or change the dose of your medication without first consulting with your physician.
Answer:
You ask if a man who you already think of as selfish will be able in the future to help take care of your many emotional needs. My answer would have to be that if he has trouble doing this now, that he will continue to have trouble doing this in the future. Mental health concerns are generally not 'cured', but rather managed like chronic diseases. If he has mental health concerns now, they will likely be around in some form in the future. Healing can (and does) occur, but it is seldom the case that problems go away entirely. You are quite right when you say that no one is perfect, and that you'll have to put up with some imperfections of one sort or another with any man. But there are imperfections and then there are imperfections. Generally you are better off with a healthier person. If you like this man, and really want to build a life with him (as opposed to simply being with him because there are seemingly no better alternatives), then it might be in your interests to assert yourself, to tell him what you need, and to challenge him to support you better. He may not like this initially (he's been getting a free ride from your not challenging him and may grumble about having to give back what he takes), but if he is worth keeping, he'll come around. You'll have to stand your ground though. As I re-read your letter, it occurs to me that you probably have some difficulty with asserting yourself. Have you ever done any reading about assertiveness? Mental Health Net offers a great free resource that has a lot to say on this subject (https://www.mentalhelp.net/psyhelp/), but there are also many books on assertion. I like the classic, "Your Perfect Right" by Robert E. Alberti, Michael L. Emmons. You should be able to find this at any good public library, or on Amazon.com or other online bookstores. There are also often Assertiveness Training Groups that are run in many communities by local therapists. You might call local therapists to find out if they know of anyone in the area who works with assertiveness training. Good luck to you!
More "Ask Anne" View Columnists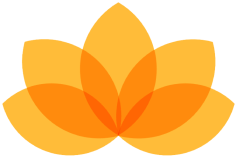 Myndfulness App
Designed to Help You Feel Better Daily
Download Now For Free
Ad