Looking At Other Women's Breasts
Question:
I'm 24 and it's hard for me to look people in the eyes. It appears that I am looking at women's breasts. I know I like men and am not homosexual. However, I do find myself looking sometimes. What's going on with me?
This Disclaimer applies to the Answer Below
Dr. Dombeck responds to questions about psychotherapy and mental health problems, from the perspective of his training in clinical psychology.
Dr. Dombeck intends his responses to provide general educational information to the readership of this website; answers should not be understood to be specific advice intended for any particular individual(s).
Questions submitted to this column are not guaranteed to receive responses.
No correspondence takes place.
No ongoing relationship of any sort (including but not limited to any form of professional relationship) is implied or offered by Dr. Dombeck to people submitting questions.
Dr. Dombeck, Mental Help Net and CenterSite, LLC make no warranties, express or implied, about the information presented in this column. Dr. Dombeck and Mental Help Net disclaim any and all merchantability or warranty of fitness for a particular purpose or liability in connection with the use or misuse of this service.
Always consult with your psychotherapist, physician, or psychiatrist first before changing any aspect of your treatment regimen. Do not stop your medication or change the dose of your medication without first consulting with your physician.
Answer:
Two issues here, I think. The one is your concern that you (a woman) might be harboring some sort of hidden homosexual interest in other women. The other has to do with social skills and social anxiety.
With regard to the first issue where you fear you might have a little homosexual interest. Let's assume for a moment that you are looking at breasts because they look good to you and not simply because you have social fears, find it difficult to look people in the eye, and are just looking down for those reasons. If that is the case (and it is not clear that it is the case), why would that be so terrible? Sexual orientation is not an either/or sort of business. It is more like most people are primarily wired to prefer one sex over the other, but some people find both sexes to be attractive, and to different degrees. There is much social prejudice surrounding being homosexual, so your average person who occasionally looks at a same sex person and feels some attraction will push that impulse down, but it is there for at least some people, more than they'd like to admit. You maybe have a bit of an attraction to women that you aren't wanting to admit. In my book, there isn't anything wrong with that. That is just normal stuff. It certainly doesn't make you or anyone else a bad person.
You should keep in mind that simply having an attraction is not the same thing as needing to act on that attraction. Heterosexual people are often attracted to multiple opposite sex partners but to one degree or another, choose to keep their pants on and be true (or not) to their spouse or significant other. Even if you have a little attraction to women, you don't have to act on it.
Maybe this first issue is less about what you find exciting and more about living your life under a cloud of shame and feeling that you have to second guess your instincts because you believe them to be improper (which generally reduces to a fear that you will be negatively evaluated by other people whose opinions you value). Only you can know if this is about shame and fear, but if it is, I encourage you to sit with a therapist for a few sessions and talk out your fears. Life is diminished when you live it afraid.
Therapists are Standing By to Treat Your Depression, Anxiety or Other Mental Health Needs
Ad
The second issue is more practical, and it has to do with the fact that people don't like to be objectified. Whatever your reason for looking at breasts, the outcome is still the same. It's not nice to stare. People don't like being stared at; it makes them feel uncomfortable. They will respond based on their own discomfort and not necessarily pick up on your discomfort. You run the risk of alienating people and having them think of you as rude or unskilled.
Remedying a lack of social skill (in this case, the skill is called "assertiveness") is something that takes practice. You need to practice holding your head up, and making eye contact appropriately. You need to practice making conversation. You need to work on managing any anxiety you may have surrounding these social interactions. It is very very common for people with social anxieties to find themselves having a mini-panic attack while trying to interact. It feels like all eyes are on you and you cannot manage yourself and you want to escape. Looking down is a way of escaping for some anxious people. You can read books on assertiveness (and this material in our self-tools self-help book), and I encourage you to do that, but really you need to practice. Working with a therapist on this stuff can offer you a chance to role-play and practice, so I really encourage you to work with a therapist if your issue is assertiveness. Good luck in working this all through.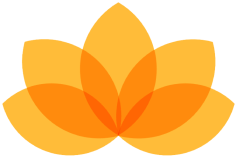 Myndfulness App
Designed to Help You Feel Better Daily
Download Now For Free
Ad