Question:
I have been married to my husband for almost 15 years. 7 years ago we started having troubles. He lost interest in everything. I know at that stage we all can feel content and take for granted that we need to continue to show interest in our partners. But whenever I brought it up, he'd make excuses. His lack of interest in sex, his inability to show any type of interest or affection in me, even in small ways, began to eat at me. So I began to try harder, to initiate more, even though I already initiated 90% of the time. I tried to talk to him, I did everything but ask to see a specialist. In hindsight, I know I should have done that, but didn't. Instead, I began to ask myself: "is something wrong with me, is my weight an issue, is his weight and issue, is he gay, is he having an affair, does he not love me anymore?" Oh yes, I asked it all.

And then the brick wall went up. I asked for a divorce three years ago and he begged me to try. I told him I would but I felt lifeless, lost in limbo. I felt like I was living with a stranger. He no longer completed me, he was the enemy. I no longer feel as if I'm in love with him. Maybe I care for him because he's the father of my children but I have no feelings of intimacy and affection for him.

I've since asked for a divorce twice more. Then, the unimaginable has happened, something I never thought I'd do. I had an affair. And now I feel like I have a chance with someone new. But my husband believes that, despite the affair, I need to stay and work on the marriage and go to counseling NOW. I'm so torn between the fresh new feelings I have for someone new and the 15 years I've spent with my husband and our children. I feel like there is no way I will be able to find love and intimacy now that I've given it to someone else. And, just how do I push these new feelings aside to even TRY to work on my marriage. Do I even want to?

I'm just lost in limbo. I don't know what to do or which way to go.

Therapists are Standing By to Treat Your Depression, Anxiety or Other Mental Health Needs

Ad
This Disclaimer applies to the Answer Below
Dr. Schwartz responds to questions about psychotherapy and mental health problems, from the perspective of his training in clinical psychology.
Dr. Schwartz intends his responses to provide general educational information to the readership of this website; answers should not be understood to be specific advice intended for any particular individual(s).
Questions submitted to this column are not guaranteed to receive responses.
No correspondence takes place.
No ongoing relationship of any sort (including but not limited to any form of professional relationship) is implied or offered by Dr. Schwartz to people submitting questions.
Dr. Schwartz, Mental Help Net and CenterSite, LLC make no warranties, express or implied, about the information presented in this column. Dr. Schwartz and Mental Help Net disclaim any and all merchantability or warranty of fitness for a particular purpose or liability in connection with the use or misuse of this service.
Always consult with your psychotherapist, physician, or psychiatrist first before changing any aspect of your treatment regimen. Do not stop your medication or change the dose of your medication without first consulting with your physician.
Answer:
Have you ever heard of the saying that, if only I had this, I would be happy? In your case you are convinced that, if only you had your new lover you would be happy. Is this true? In most cases we are only chasing a shadow. In other words, in another 15 years with this new man you might face the same situation.
The problem is not that we become content in our relationships, after several years, rather, we become bored. That is where the concept of "the seven year itch" comes from. Roughly 5 to 7 years into a marriage, many partners find that the initial excitement wears off as a result of people knowing one another so much more than at the start of things. After all, with time, the romance wears off as does the sexual excitement. All the things that seemed endearing about the partner now fray at the nerves. People either fight more or become alienatedd, withdrawing into a private world apart from the marriage.
Does this mean that marriage is hopeless? The answer is not. What it does mean is that people have to work hard at making the relationship fresh and vibrant in ways that are different than when love was new. That is why couples plan trips, go out to romantic, dark, restaurants, make private romantic dinners at home and plan surprises for their partner. Whatever partners do, and there is no end to the types and varieties of things they can do, they work at making things alive.
At present, you are placing all of the blame on your husband for the way things are. In my experience, given the nature of marriage, problems are shared on a 50/50 basis. That is why I agree with your husband about the need for marriage therapy. So what is he is late to the idea? He now agrees. You have 15 years of marriage and experience together. I suspect that you do not really want to let that go. After all, new lovers soon become old lovers.
Good Luck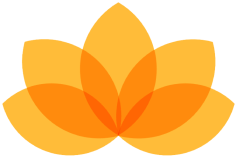 Myndfulness App
Designed to Help You Feel Better Daily
Download Now For Free
Ad