Question:
I have been married for just over 2 months. We have known each other and dated for years. When he asked me to marry him I was shocked and said yes because I thought I always wanted this. But during the engagement, the honeymoon, and now our marriage I feel unhappy and at times I don't want to be married to him. Sex also has been painful and not fun for me. We were both virgins when we married. I wonder if that may be a part of it, but don't know. I want your advice. Do you think that I don't love him, or do you think we've just been together so long that things are calm and not exciting anymore for me? Sometimes I think how much fun it would be to date and be single again. But I love my husband, even if I'm unsure if I'm IN-LOVE with him. I feel miserable all the time. Can you help?
This Disclaimer applies to the Answer Below
'Anne' is the pseudonym for the individual who writes this relationship advice column.
'Anne' bases her responses on her personal experiences and not on professional training or study. She does not represent herself to be a psychologist, therapist, counselor or professional helper of any sort. Her responses are offered from the perspective of a friend or mentor only.
Anne intends her responses to provide general information to the readership of this website; answers should not be understood to be specific advice intended for any particular individual(s).
Questions submitted to this column are not guaranteed to receive responses.
No correspondence takes place.
No ongoing relationship of any sort (including but not limited to any form of professional relationship) is implied or offered by 'Anne' to people submitting questions.
'Anne', Mental Help Net and CenterSite, LLC make no warranties, express or implied, about the information presented in this column. 'Anne' and Mental Help Net disclaim any and all merchantability or warranty of fitness for a particular purpose or liability in connection with the use or misuse of this service.
Always consult with your psychotherapist, physician, or psychiatrist first before changing any aspect of your treatment regimen. Do not stop your medication or change the dose of your medication without first consulting with your physician.
Answer:
I think the first thing to realize is that 2 months is not a very long time in the grand scheme of things. You don't say how long you two have known each other, but marriage is often a lot different than the way we picture it to be… even when we have known the person for a very long time. I think most experts would agree it is ideal to know and be friends with your mate long before you decide to marry them… So you were on the right track there. But what happened? Well, a couple of things… One is we tend to idealize marriage. Once in one, though, we quickly learn that marriage doesn't always live up to our expectations (usually because we've set them too high in the first place). Second, you need to give it a chance. Two months isn't enough time to come to the conclusion you've made a mistake. Look concretely at the problems in the marriage and see if you can't work with your husband on fixing them. For instance, sex isn't supposed to be painful. If it continues to be painful, that doesn't necessarily mean anything is wrong in the love department, but that something may be wrong in the body department. Go for a checkup and make sure everything is a-okay with you. If it is, then consider using a lubricant, such as KY jelly, during sex. See? There are often pragmatic solutions to what we think are big problems.. If you are unsure about your love for him, think about it… Is this really a question of love, or uncertainty about marrying too soon before getting a chance to date and be with other guys? If it's the latter, then you're trying to second-guess your decision (which is common when someone makes a big decision they are unsure about). If you need more help with this issue, you should consider talking to a trusted friend further about this, or maybe even a therapist. Hope that helps, – Anne
More "Ask Anne" View Columnists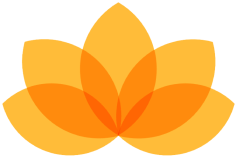 Myndfulness App
Designed to Help You Feel Better Daily
Download Now For Free
Ad