Question:
My Sister has recently been told by a therapist that she has MPD (Multiple Personality Disorder) and he wants her to agree to using hypnosis. She does not want any form of hypnosis to take place. Is there any other way to help a person with MPD without using absolutely any form of hypnosis? Not even self-hypnosis, nor phrases that would put her into a hypnotic state. She is afraid that after he has her gain trust with him that he will still try to put her under hypnosis when she least expects it and has clearly stated she does not want that type of treatment. Are there any other avenues for treatment?
This Disclaimer applies to the Answer Below
Dr. Dombeck responds to questions about psychotherapy and mental health problems, from the perspective of his training in clinical psychology.
Dr. Dombeck intends his responses to provide general educational information to the readership of this website; answers should not be understood to be specific advice intended for any particular individual(s).
Questions submitted to this column are not guaranteed to receive responses.
No correspondence takes place.
No ongoing relationship of any sort (including but not limited to any form of professional relationship) is implied or offered by Dr. Dombeck to people submitting questions.
Dr. Dombeck, Mental Help Net and CenterSite, LLC make no warranties, express or implied, about the information presented in this column. Dr. Dombeck and Mental Help Net disclaim any and all merchantability or warranty of fitness for a particular purpose or liability in connection with the use or misuse of this service.
Always consult with your psychotherapist, physician, or psychiatrist first before changing any aspect of your treatment regimen. Do not stop your medication or change the dose of your medication without first consulting with your physician.
Answer:
A few things occur to me in reading your letter. First, therapy is seldom useful when the patient doesn't trust the psychotherapist. I have no idea if this particular therapist would knowingly act against your sister's wishes (I hope not), or if your sister is just paranoid on this subject, but either way, the lack of trust in this supposedly healing relationship doesn't bode well for any healing to actually take place. Healing occurs when a feeling of safety is felt; in the context of some degree of trust. If your sister doesn't trust this particular therapist, it might be advisable for her to work with someone else.
The state of the art is not so advanced these days that there is a really wonderful particular type of therapy that will cure MPD ('multiple personality disorder'; really DID now – 'dissociative identity disorder'). Many therapists working with patients with this sort of severe dissociative symptomology do use hypnosis, but many do not. It all depends on what the goals of therapy are designed to be. When I've practiced with MPD patients before, I've set as goals to lower incidences of self-harming, suicidal and promiscuous behavior, and to raise the general level of personal responsibility that the patient takes. I don't think it is particularly useful to explore the alter systems, except in as much as this is necessary in the pursuit of my other goals. In fact, I think it is most useful to view the patient as a single confused and traumatized person rather than a true multiplicity and to treat them accordingly. In my experience, hypnosis is not particularly helpful in working toward the goals I've outlined above. Other therapists, some perhaps far wiser than myself, see things differently. At any rate, other popular techniques for working with the disordered behaviors typical of MPD are DBT (Dialectical Behavioral Therapy), and EMDR (Eye Movement Desensitization and Reprocessing). It's pretty clear to me at least that hypnosis, while perhaps a useful tool, is not necessary for working towards healing, self-regulation and integration with MPD patients.
Some researchers have suggested that hypnosis can actually be a counterproductive tool when used with MPD patients. The reason for this is that MPD can be understood as a condition largely understandable as self-hypnosis gone out of control. Patients with MPD tend to be very hypnotizable. There is a strong possibility that, improperly used, hypnosis can 'create' personalities that weren't otherwise there, or even lead to false memories being implanted. Another way of saying this is that it is best if your therapist is skeptical about whether or not your sister has MPD; if he starts looking hard for it, he may find it even if it isn't there!
All things considered, it might be best if your sister had a second opinion (from a psychologist or psychiatrist not particularly associated with the first one). No competent professional therapist should begrudge you this.
Therapists are Standing By to Treat Your Depression, Anxiety or Other Mental Health Needs
Ad
More "Ask Dr. Dombeck" View Columnists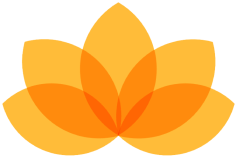 Myndfulness App
Designed to Help You Feel Better Daily
Download Now For Free
Ad